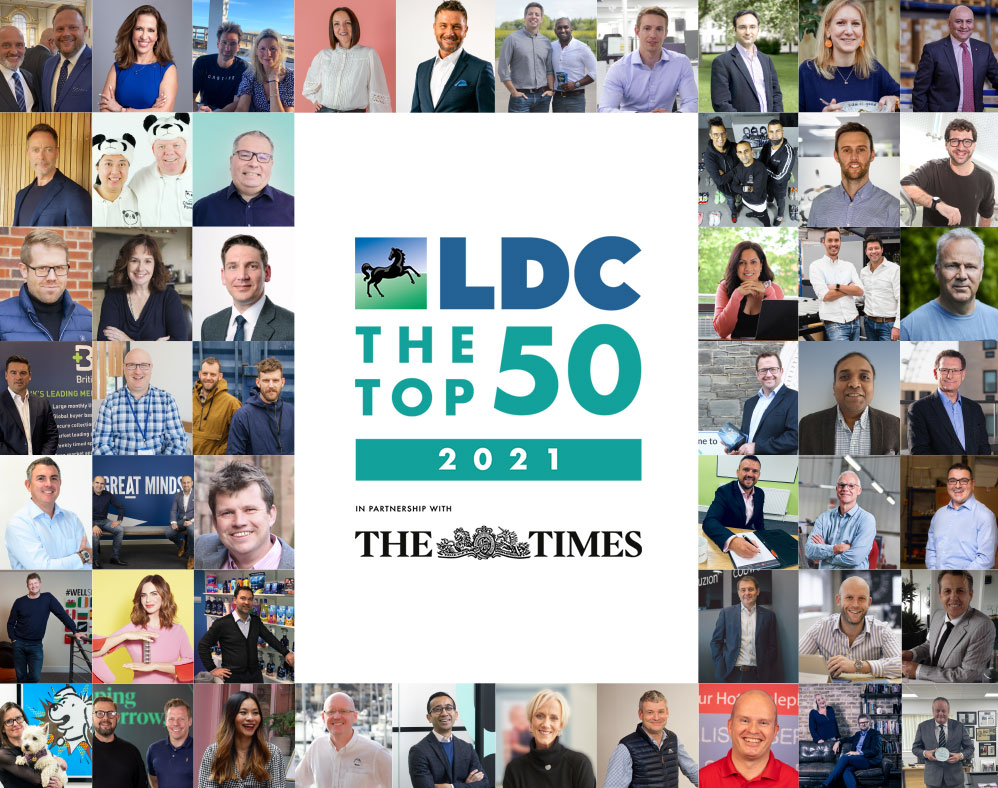 Ambitious Business Leaders
The LDC Top 50 for 2021
This year's Top 50 is a tale of resilience, determination, strategic excellence and export success. These founders and chief executives have overcome extraordinary challenges in the past 18 months to keep growing their organisations. They will all have a vital part to play in the UK's economic recovery.
Being named as the UK's Most Ambitious Business Leader in 2021 was really uplifting, it was also amazing for Oddbox to receive the recognition it has had as a force for good."
Emilie Vanpoperinghe Founder, Oddbox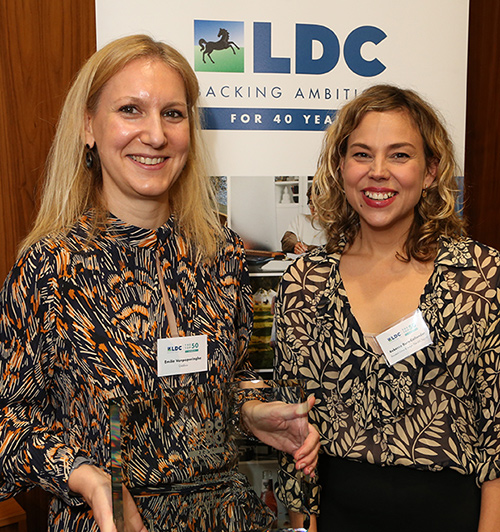 Now in its fourth year, the Top 50 seeks to uncover the UK's most exceptional entrepreneurs. While all of this year's business leaders are winners, a number of them have excelled in several areas, from scaling up internationally to commitments to innovation and sustainability. The winners of this year's LDC Top 50 Most Ambitious Business Leaders programme have the drive and expertise to lead economic recovery and keep Britain great, says Rebecca Burn-Callander.
Read the full article
.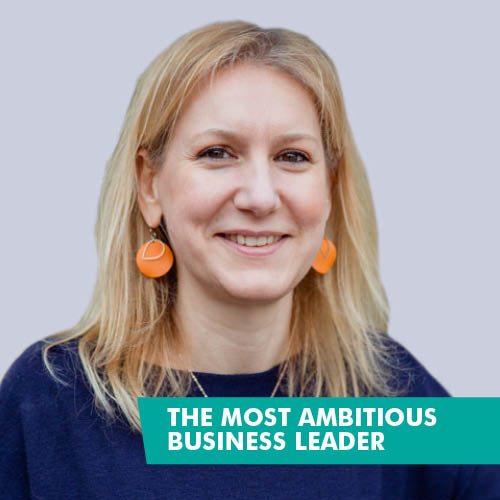 The Most Ambitious Business Leader
Emilie Vanpoperinghe
Founder, Oddbox
Emilie founded Oddbox with her husband in 2016 to tackle global food waste and since then the company has grown to deliver more than three million boxes of surplus, unwanted or misshapen fruit and vegetables to customers across the UK. The judges commended Emilie for not only growing a business that is creating jobs and generating economic value, having grown 40-fold since 2018, but for rapidly building a brand that is committed to tackling food waste - one of the biggest contributors to climate change.
Read more
Meet our full Top 50 ambitious business leaders. These leaders have adapted and evolved their companies in changing times, proving that the pandemic hasn't curbed the ambition of the UK mid-market. They continue to take considered risks and follow their gut instinct to go for growth, no matter the economic backdrop. Here you can read their inspiring stories of determination, innovation, ambition and resilience.
Meet The LDC Top 50
The LDC Top 50 Most Ambitious Leaders is dedicated to celebrating these entrepreneurial individuals, many of whom rarely get the plaudits they deserve. This year, they hail from across the UK, from Portsmouth to Dundee and Leeds to the Isle of Wight. Together, they employ 9,500 people and generate annual revenues of £1.2bn. Find out more about our 2021 programme and meet The LDC Top 50 and Ones to Watch.
Watch the video
Meet the leaders behind tomorrow's mid-sized firms, growing businesses that are making a big impact.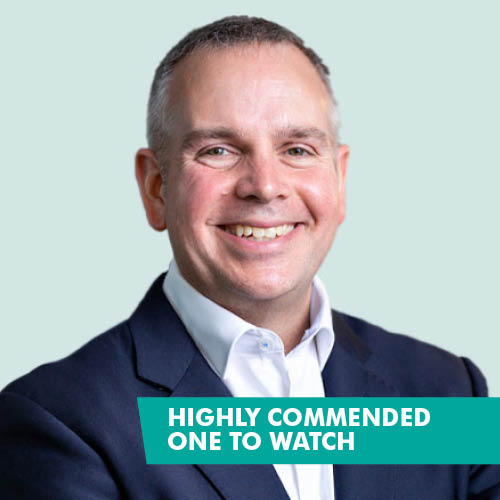 Highly Commended – Ones to Watch
Eric Mayes
CEO, Endomag
Dr Eric is on a mission to improve the standard of cancer care by providing patients with more accurate, convenient and less expensive solutions for diagnosis and treatment. In just three years, Cambridge-based Endomag has tripled the number of patients it provides with more precise cancer care, from 40,000 to more than 130,000.