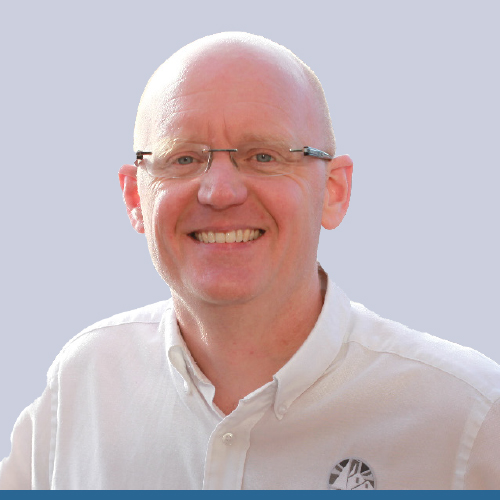 LDC Top 50 2021
Michael Glanville
Managing Director
MDL Marinas
Boat lover Michael Glanville is Managing Director of MDL Marinas, a leading marina provider in the UK. He joined 15 years ago and has worked across several marinas and departments, taking charge in 2018. "I had a vision for how the business should look in five years' time," he says. "Now, I'm fiercely ambitious about delivering it."
He will give MDL a life beyond boats: this year, Michael launched a green gym concept at MDL's marina in Plymouth, where runners give energy back to the grid as they sprint on the treadmill. "It's my ambition to keep MDL at the forefront of innovation."
This business may be 45 years old but it's my ambition to keep MDL at the forefront of innovation."
Q&A
How are you continuing to innovate?
I'm pivoting the business towards a wider range of holiday and leisure options on land and water, and I've introduced a loyalty card concept to give boat owners more choice when they stay at MDL's marina facilities. This business may be 45 years old but it's my ambition to keep MDL at the forefront of innovation
What is your sustainability strategy?
For years we have been working with a partner to introduce oyster cages into our marinas to help reintroduce the Solent oyster. As a property and landowner we have been introducing solar panels on to buildings. We are also now looking at wave power and wind generation. Where we buy new vehicles, we buy electric, and we are also looking at rapid charging points for electric boats – that's still a very nascent area but one we are watching closely. At our marinas, we are very conscious of waste and encourage customers to recycle and reuse where they can. Sustainability is a real focus for us.
What's your proudest business achievement?
During the last recession, occupancy fell as did people's interest in owning boats. We also have a changing customer demographic, and these factors forced us to think differently. But then over the last year, fuelled by the staycation trend, a lot of people have been buying boats again. That's been really great for our staff. One of my proudest moments was when a junior member of staff came up and thanked me for keeping everything going throughout the pandemic. That really touched me because I wanted to look after the team and that made me feel I had delivered on that promise.