Six Years of Business Ambition
We created The Top 50 programme to champion ambition, beyond our investments. In the last six years, we've profiled hundreds of the UK's most ambitious business leaders.
Meet this year's Top 50 and Ones to Watch and our alumni from previous years.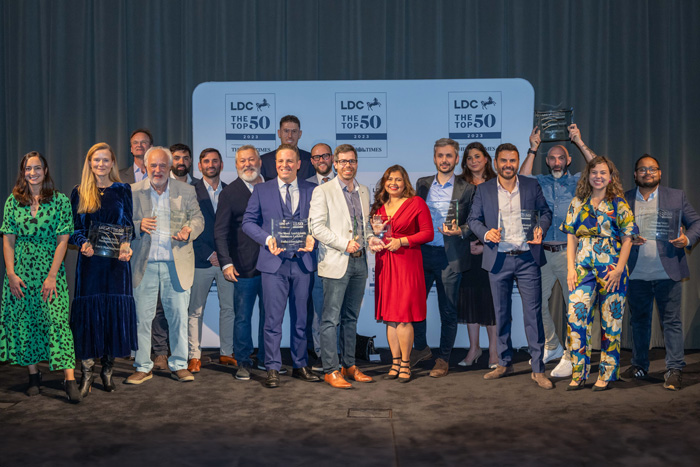 Watch the video
Ambition: It's why we're here
3,000 nominations, 950 interviews and more than 500 business leaders profiled. The LDC Top 50 programme champions ambition – watch to find out more.
Watch the video
Being part of The LDC Top 50 gave Orean a lot of free publicity, especially on platforms such as LinkedIn. We also won new business as a result, with brands approaching us saying they had seen the coverage."
Where Are They Now
The LDC Top 50 Most Ambitious Business Leaders programme has celebrated more than 250 exceptional individuals since its launch in 2018.
In our 'Where Are They Now' series, we reconnect with some of our alumni to find out what happened next in their growth journey, the impact of being part of the programme, and what their ambitions are now.
Nominate yourself or someone else
for The LDC Top 50 2024
The LDC Top 50 celebrates the founders, CEO and managing directors of some of the UK's fastest growing companies.