THE LDC TOP 50
MOST AMBITIOUS BUSINESS LEADERS
Brought to you by LDC and supported by The Telegraph, the LDC Top 50 awards showcase and celebrates the business leaders of UK medium sized companies – the unsung heroes of the British economy.
Nominations now open for 2020! Are you or do you know an ambitious business leader? Nominate now.
Celebrating UK business success
The LDC Top 50 – supported by The Telegraph – aims to find and celebrate the UK's most ambitious business leaders behind growing medium-sized businesses from every sector and region of the UK economy.
Now in its third year and part of our broader Backing Business Ambition programme, these business awards are designed to shine a light on the leaders of UK medium-sized businesses. Take a look at our unsung heroes from previous years.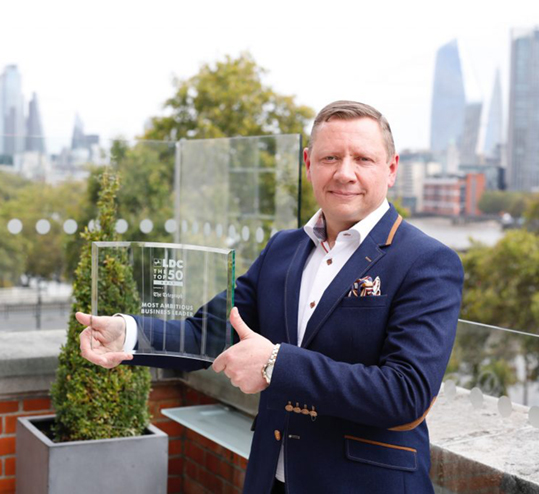 Clint Wilson
Former Chief Executive of ParentPay