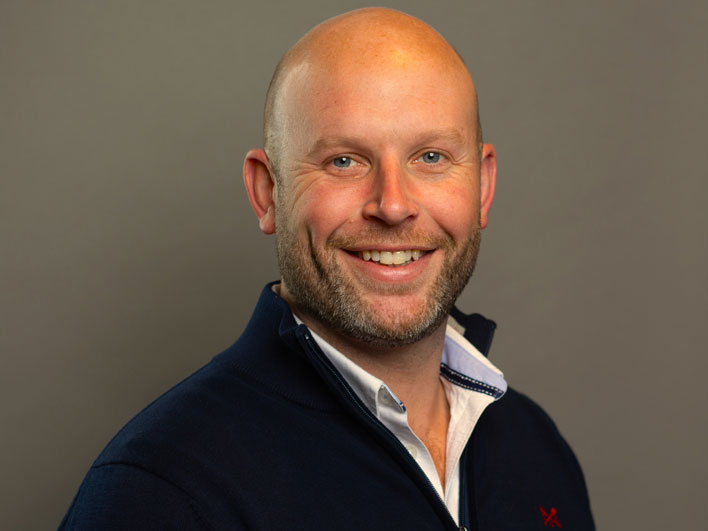 The LDC Top 50 Alumni
Where Are They Now: Michael Gietzen, CEO of Identity
21 Aug 2023
I've got The LDC Top 50 in my LinkedIn bio! It gives credibility to all that has been achieved. The LDC experience introduced me to so many talented people and that's been a real eye-opener. You spend all these years grafting, trying to grow your business, and the opportunity to meet others who are on a similar journey, or have already been there and done it, is really exciting. It's helping me to unlock even more growth."
What are your ambitions for the business?
I'm more ambitious now, at 38, than I have ever been. I believe in shooting for the stars, so five years ago we set out to become the number one events agency in the UK. We made that happen two years ago. That proved to me that anything is possible, so now I'm all about becoming the number one global events agency.
 How has the business changed since you featured in the Top 50 in 2021?
 We had our best year ever in 2022, and this year already looks like it's going to smash those records again. In 2022, we were ranked 56th in the FT's 1000 fastest growing companies in Europe, a rise of 249 places on the previous year. We have also expanded overseas, focusing on growth in the Middle East and opening new offices in Abu Dhabi and Dubai.
 How are you going to become the biggest events agency in the world?
 The UK does the best events – no other country does it better. That's a testament to our supply chain and our talented event professionals and freelancers. We look after our people; we pay promptly and competitively show them appreciation and get them involved with our social value projects.  We invest in our people, processes and infrastructure, and that's how we attract the top talent – this creates momentum. That's something we'll always maintain.
We'll also continue to do things the right way. We help people – provide opportunities to long-term unemployed people, offer paid work experience on big-ticket events, support on writing CVs and applying for jobs, and have on-going learning and training opportunities for all Identity personnel. We are passionate about creating the next generation of events professionals.