WATCH THE VIDEO
Partnership
Hear from the business leaders at global marketing services business MSQ, media production firm Plimsoll and equestrian brand LeMieux about what it's like to work with LDC.
WATCH THE VIDEO
We Understand Your Sector
Thanks to our scale, experience, and success, we have significant experience in helping businesses across all sectors of the UK economy to grow.
We Are Where You Are
Our teams live and work right across the UK. By combining local relationships with national scale, we're able to build trusted relationships from day one.
Making An Impact, Year After Year

Enabling growth in a single business or even across a year of investments is one thing, but sustaining this long term is a real achievement.
This is the impact we've generated since 2012.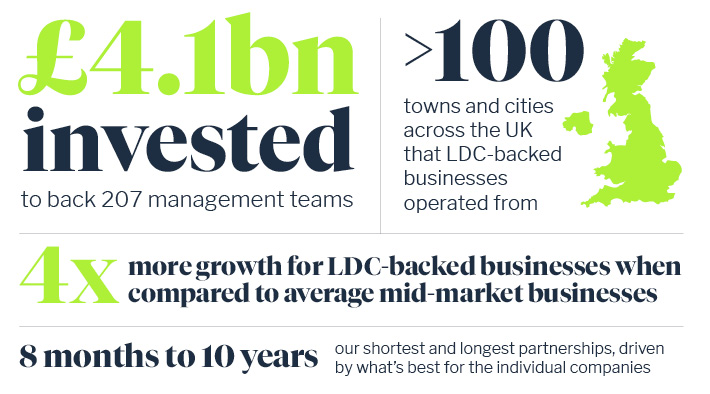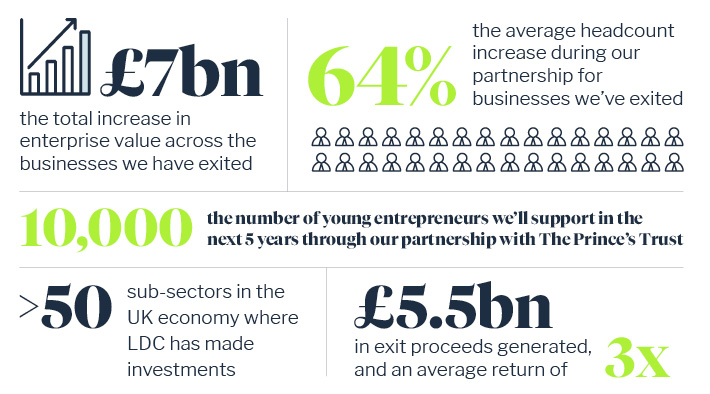 Leading from the Front
The LDC Top 50 Most Ambitious Business Leaders 2023 – in partnership with The Times – celebrates the entrepreneurs reshaping the way business is done, to address the needs of a rapidly changing world.

Amid huge economic challenges, The Top 50 for 2023 have defied the odds. These resilient leaders are forging sustainable businesses, fostering innovation and driving growth.
Meet The LDC Top 50 2023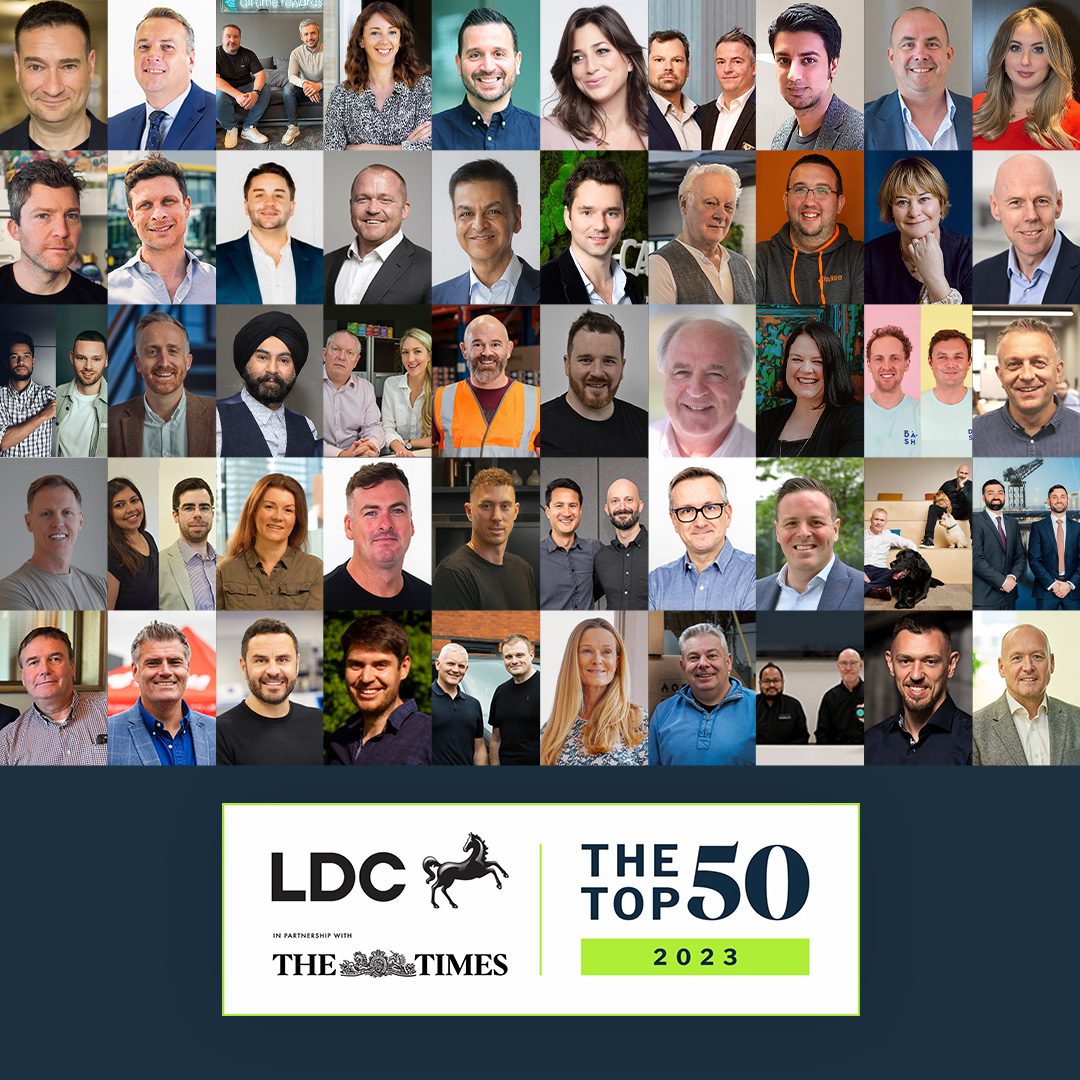 From day one, it was clear that LDC is an investment partner that backs management teams and supports their strategy."
Committed to Responsible Investment
As part of Lloyds Banking Group, responsible investing is at the heart of what we do. Our nine-point ESG (Environment, Social and Governance) plan lays out our commitment to a more sustainable and more equitable future.



OUR ESG COMMITMENTS