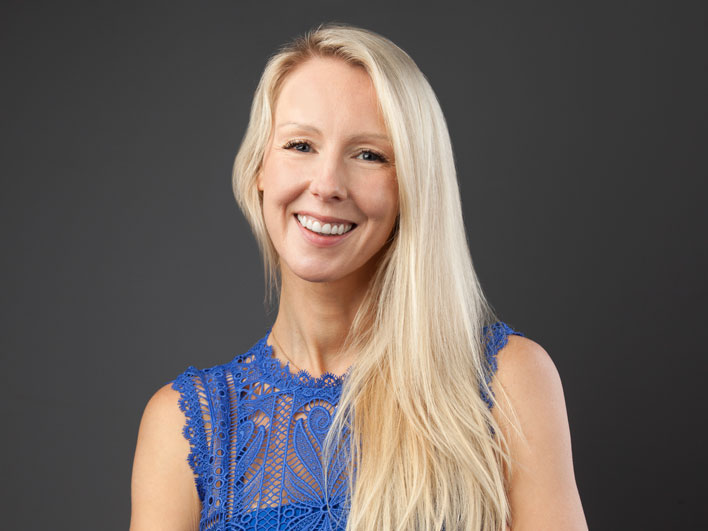 The LDC Top 50 Alumni
Where Are They Now: Sara Lou-Ann Jones, Founder of Centre of Excellence
21 Aug 2023
Being in The LDC Top 50 was an opportunity to look back at how far we have come as a company. This business started in my living room, with my little boy by my side, and suddenly there I was being featured amongst all these other inspirational leaders. It was absolutely wonderful."
How has business been since you featured in The LDC Top 50?
Busy! Many of our customers are lifelong learners, so we've created a subscription model to meet rising demand. Around 68% of our students take more than one course, and there are even some that have done 400!
We've also set ourselves the goal of positively impacting a billion people around the world, both through our courses and charity work. We know that, for older people, our courses help to keep their minds active, warding off degenerative diseases like dementia. And as a mum of four I'm passionate about helping children to access education, so we offer free courses to children in hospitals and families fleeing domestic violence. We are nothing if not ambitious.
Where will future growth come from?
 The US is a big potential market for us, as are other English-speaking countries around the world, so we are really pushing our international sales at the moment. We will translate our courses into more languages too – we have some in Spanish and they are very popular.
How have you evolved as a leader?
 When I started, I had no business training. I've learned on the job and made lots of mistakes. It's been difficult growing the business around my four children but I'm so proud of how far we have come. I would never have guessed, when I started 11 years ago, that I would be here today implementing artificial intelligence and chatbots!