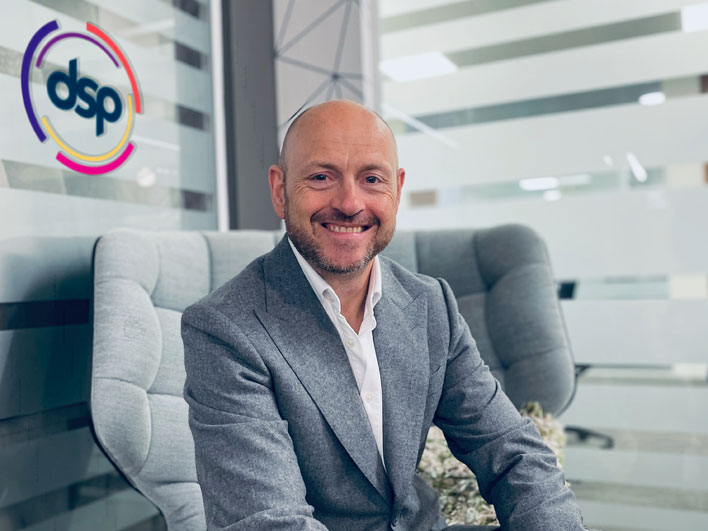 The LDC Top 50 Alumni
Where Are They Now: Simon Goodenough, chief executive of DSP
2 Jun 2023
Being in The Top 50 was really eye opening. It made me realise that I'd become myopic, just looking at other tech businesses. I was really inspired by what some of the other Top 50 leaders were doing, especially around corporate social responsibility and internal talent management. That's one of the reasons DSP is now a lot more active in that sphere."
How has your ambition changed in four years? 
I'm more ambitious than ever. Since 2019, we have achieved a compound annual growth rate of 40% and EBITDA has gone from £1m to £5m. I am excited about turning that £5m into £10m over the next 12 months and will then seek international growth to double again. We're in an incredibly exciting part of the IT ecosystem and my team and I would love to see how far we can go. 
How have you evolved as a leader? 
I used to be more of a manager than a leader but as the team has grown, I have had to learn to let go. Being a father has helped with that; the more I tried to persuade my kids to do things my way, the more friction I created. You have to trust others to reach shared goals their own way.
How did your plans for international expansion work out? 
Back in 2019, we were hoping to go global. However, no battle plan survives the first engagement with the enemy. When Covid struck, we had to rip up Plan A and start again. Instead, we began acquiring UK businesses, and became the number one over here. We are now in a really good position – both financially and reputationally – to expand internationally. Our sights are firmly set on North America and people are already approaching us with opportunities.