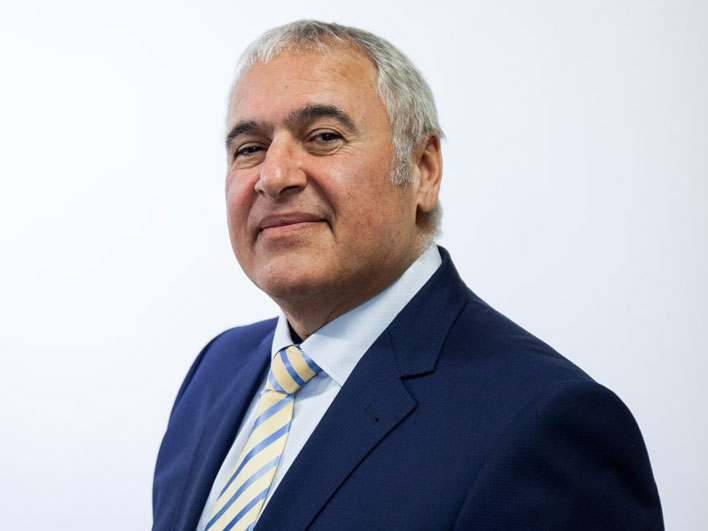 The LDC Top 50 Alumni
Where Are They Now: Bahman Rahimi, Founder and CEO of BDR
21 Aug 2023
As a company, BDR has won many awards over the years but being featured in The Top 50 is one of the special ones for me. I've been running companies for almost 40 years and t to be recognised in such a prestigious programme, alongside leaders from so many industries, was a real shot in the arm. Every so often a seismic event shakes you out of your day-to-day routine. It either makes you question what you're doing or encourages you to run faster. The Top 50 was the latter."
How's business?
The pandemic hastened the speed of IT adoption across the UK, and we saw several years' worth of transformation happen almost overnight. We were at the forefront of that trend, so we thrived. When the world came out of lockdown, that transformation continued at similar pace. Over the years, we have built a stellar reputation in our industry, so a lot of our business tends to be repeat or via recommendations.
What's been the biggest challenge in recent years?
M&A is an integral part of our expansion plans and one of the biggest challenges with any acquisition is the integration and cultural alignment of the new entity into the BDR Group. This requires thoughtful planning and an inclusive process. New acquisitions and their staff need time to adapt, integrate and tune into BDR's ways and culture to create the willingness for integration. We believe we've got this right, as now the drive for integration, alignment and cultural cohesion tends to come from the companies that are joining BDR.
 What's your proudest achievement?
Over the past few years, I have been implementing a succession plan. My son and Managing Director Malek has been taking over the day-to-day running of the business. He's a sharp businessman and learns faster than anyone I've ever known – and I'm not just saying that because I'm his father. I'm 68 now, and it gives me enormous pleasure to know the company will be in safe hands in years to come.