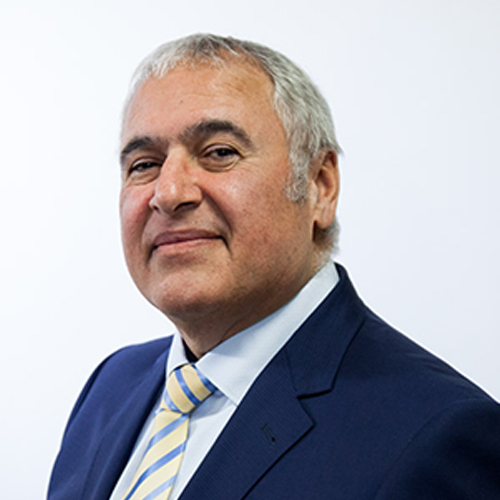 LDC Top 50 2020
Bahman Rahimi
Founder & Chief Executive
BDR
When you visit the BDR offices in Stratford, you can't miss Founder and Chief Executive Bahman Rahimi. "It's a very long office so I travel by Segway," he says.
BDR manages large technology rollouts for the biggest retail brands in the world, growing from a turnover of £8m to £30m in three years. Bahman's ambitious goal is to reach £100m in five years. His staff strategy has been key to driving growth, offering perks such as staff getaways, flexible working, and office snooker and ping pong tables. Bahman's two children now work in the business. "All my goals are joint goals now," he says.
Q&A
What's your proudest business achievement?
We took over an NHS IT contract during lockdown, helping five hospitals in Kent. I'm a calm man but even I was worried about that one. We delivered the work with no problems and that was one of my proudest moments. We have been taking on new clients despite COVID-19 because so many organisations are now relying on automation. I personally saw to it that when we did a big project for the Trussel Trust, all 1,200 tablets got into the right hands so that volunteers could operate throughout lockdown.
What's it like working with your son and daughter?
I cannot tell you how fantastic it feels to have my kids in the business. My daughter runs purchasing and returns. She's the only woman in my life who is allowed to spend £7m of my money every year (though she spends none of it on herself!). My son is the energy that drives the business forward, handling growth and acquisitions. I love coming to the office and seeing them both here every day.
What's the best advice you have ever received?
My father, who has sadly passed away, gave me two brilliant pieces of advice. He ran a small business and told me that I should never be afraid to employ people who are better than me. He told me to surround myself with the most brilliant, talented people I could find. I have done that.
We want to expand, employ more people, and extend tentacles into our target markets. We'll hit £100m in revenue in five years."