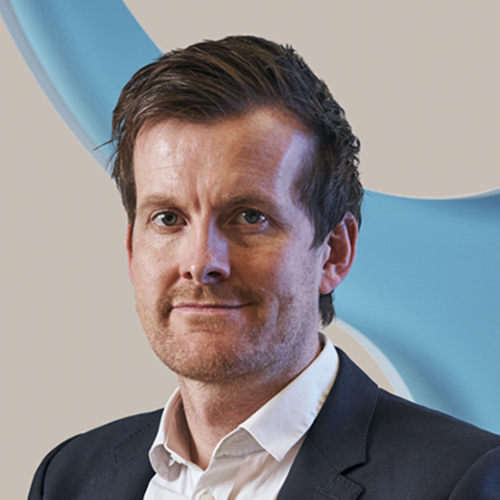 LDC Top 50 2020
Ben Ramsbottom
CEO
Random42
Random42 is a London-based medical animations company, which creates entertaining and informative content for the pharmaceutical industry.
CEO Ben Ramsbottom joined the business 10 years ago. "I started as a lowly script writer," he says. "There were five people when I arrived, doing just five projects a year. Within three and a half years I was running the business." When Ramsbottom took over, Random42 was turning over £3.6m. Today, it generates more than £10m in revenue – mostly from outside the UK – and does 300 projects a year. "I come across as laid back but I'm highly competitive," he reveals.
Q&A
How have you grown Random42?
We have become a very international business; 70pc of revenues come from the US. A significant proportion of our work comes from the pharmaceutical industry and the US is home to the biggest players, with the biggest marketing spends. We could easily grow threefold right now, that's the scale of the opportunity out there.
How do you motivate your employees?
I'm a people person. I get on really well with my staff. We are unusual – a team of 80 artists and scientists working side-by-side. When you work with creatives, you have to have an open and transparent culture. If you're a ruthless, you'll end up with rubbish animations and high employee churn.
Where does your ambition come from?
I am dyslexic and my surname is Ramsbottom, so the first 15 years of my life were a bit of a struggle. I wasn't that gifted academically either. I suppose that made me want to prove something to myself. It pushed me to work hard, and I managed to get a first on my undergraduate degree. I thought I'd test myself with a PhD, which I completed. I thought I would end up working in a lab, or writing forever about scientific papers. Instead, I ended up doing this. Now, I get a real buzz from the work: creating animations that make science accessible and entertaining.
What do you do to relax?
I have a lot of hobbies. I would say that I tend to become obsessed with something, and then want to be the best I can be at it – I always have. When I was a child I wanted to learn the drums and I spent six hours drumming every night until I was good enough. Right now, I'm learning to play the piano, which is driving my family mad.
When you work with creatives, you have to have an open and transparent culture."