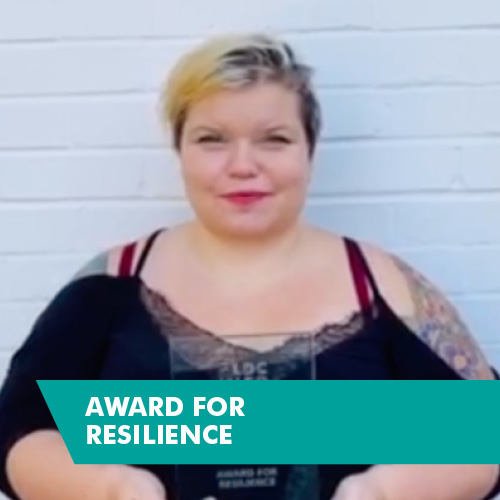 LDC Top 50 2020
Brigitte Read
Founder
Snag
Brigitte Read founded Snag tights in 2017 to bring affordable, comfortable tights in all sizes to the mass market.
"Snag is body positive and inclusive," she says. "Everyone who comes to our site will see themselves represented, not some idealised version." Today, the brand boasts 1m customers worldwide and is outselling every rival except M&S and Primark in the UK. While the business already exports 50pc of its product, Brigitte has her sights firmly set on international growth across Europe and the US. She acknowledges her ambition to reach a £1bn business is massive, "but when you break it down, it's completely achievable."
Award for Resilience
Watch our Top 50 editor Rebecca Burn-Callander reveal Brigitte Read as the winner of the Resilience award and hear how Brigitte epitomised resilience during the COVID-19 pandemic.
Watch the video
Q&A
What does ambition mean to you?
We're operating in a $28-56bn dollar market. There's no reason we couldn't reach £1bn. To meet this goal, we are opening new hubs in Holland and the US so we can service international markets quicker and more natively. Then, year after next, we'll put new production facilities on each continent. It seems like a massive ambition but when you break it down, it's completely achievable.
Name a problem you wanted to address which helped shape your USP?
It all started when I had a really bad experience. My tights fell all the way down on a busy shopping street in Edinburgh, it was really embarrassing. I told people what happened and soon realised I wasn't the only one who had a problem with tights. I'm a data nerd so I then conducted a survey of 3,000 people and found that 90pc of women can't find tights that fit. So I started designing and came up with a new brand that works for everyone. This approach has been crucial to our success; our customers are at the heart of both our decision-making and our brand. We've never used models; our customers advertise every style and colour. I've spent years working for brands that are afraid of their customers and put up as many barriers as they can, we've taken all those barriers away.
How has the business weathered COVID-19?
We export 50pc of our products so half our business disappeared overnight. I realised the most 'Snag' way of handling the situation was to ask our customers for help. I hashed out a plan with some of our fans on Instagram and created a 2-4-1 offer – we never do discounts normally. The deal was that you pay now and get the stock in November. We launched on a Monday and by the Friday we had over £1m in the bank. The Snaggers were incredible! We got thousands of emails and answered every one. As soon as lockdown began to ease, sales returned to normal and now we're set for our best year yet.
What's the biggest challenge you face now?
We've only been in business for 28 months and we're predicting £40m revenue next year. It's an amazing curve but the challenge will be keeping production flowing. We are going completely biodegradable and recyclable by the end of October 2021. We need to increase the world's production of this kind of yarn because we already use more than the global supply.
I am the most ambitious person you'll ever meet. I want Snag to be a billion-pound brand. We will be."