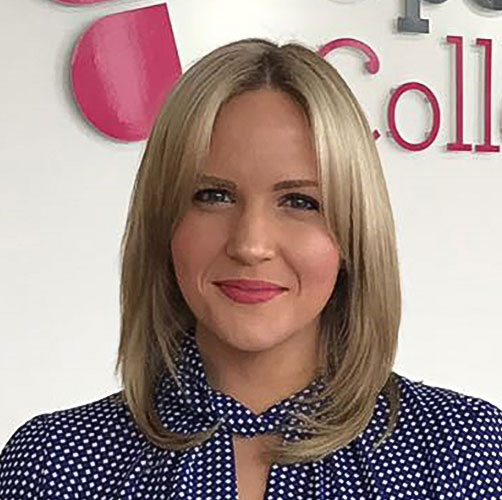 LDC Top 50 2020
Samantha Rutter
Founder
Open Study College
Samantha Rutter was just 19 when she founded Open Study College with father Mark. "I was studying law at the time," she says, "and together with my father, we identified a gap in the market for fully supported distance learning and the rest is history!"
More than ten years later, Sam is the CEO of the distance learning business, which offers more than 650 different courses, from A-Levels to nail therapy and animal care. "It's a family affair united by the same ambition with my mother, sister, brother-in-law and my partner all part of the business' growth." Sam has plans to grow the firm to £12m by 2024 through acquisitions and international expansion.
Q&A
What do you love most about your job?
We change people's lives. Our ambition was and still is to support people to achieve their goals and in doing so improve the nation's mental health through learning. Many of our students come to us because they aren't fulfilled in their current job, or have personal reasons which impact how they can study. We feel fortunate to have helped a lot of people through some really dark times in their lives by giving them something else to focus on. That's what gets me out of bed in the morning: it really is all about  our learners.
What are your international ambitions?
We have only scratched the surface of our international offering to date, but with a growing group of students across Europe and the Middle East we have started to strengthen our offering in those areas and explore opportunities in the US. With UK qualifications held in very high regard around the world we have developed specific growth plans to support the needs of learners in these regions.
What's the biggest challenge you face professionally?
As a UK-based business, driving growth internationally presents cultural challenges. Understanding the way that we need to do business across different regions, time zones and managing resource on the ground is tough but a strong team here in the UK continues to strengthen our position across the world.
We're only at the tip of the iceberg. The size of the untapped opportunity is enormous."