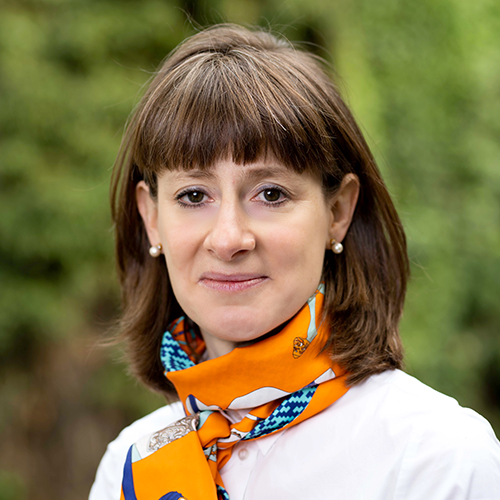 LDC Top 50 2020
Dr Gabrielle Silver
CEO
CHS Healthcare
As a former doctor, Gabrielle Silver instantly understood the potential for CHS Healthcare to make dramatic improvements to both people's lives and the effectiveness of the NHS.
The business helps move people through the healthcare system, freeing up hospital beds, and getting patients the long-term care they need more quickly. Since she joined as CEO in January 2019, the business has experienced double-digit growth: "There were almost 400 staff and contractors when I joined and no formal people function," says Gabrielle. "I professionalised the business including the rapid integration of a newly acquired software platform to help us grow." CHS helped 25,000 people find care last year.
Q&A
What drives your ambition?
I am a hands-on, resilient individual with a passion for the businesses and organisations that will make a real difference to healthcare. That's all I care about. I'm a doctor by background but left clinical practice to work for a pharmaceutical business. Since then, I've worked at a series of organisations that are helping to improve quality of life and outcomes for patients. The last business I ran was integrated into a large organisation, and I knew I wanted to be part of a smaller company again. I like the small business environment, pulling together a strong team and taking absolute responsibility for outcomes. When I joined CHS, I wanted to wrap my arms around the organisation. I just knew I could help the business evolve.
What's unique about CHS Healthcare?
We support the NHS by helping to place patients from an acute location – like a hospital bed – back to their homes in the community, or to a residential setting where they can have a better quality of life. You can be in hospital and medically fit for discharge but stay there for up to three months. This is usually because patients don't understand what care homes are available to them or may have complex social needs. For example, they may need to make big changes at home or need multiple different carers in order to return there.
We get everyone to the right place of care within five days, and we do this by being an independent arbiter: we explain all the options and know all about each care provider. Nurses aren't trained to help families choose care providers – that isn't their job. We get people the right care by working in partnership. We also help to assess whether patients qualify for Continuing Healthcare funding – if they need a ventilator to breathe, for example . Around 150,000 patients are covered each year at a cost of £5bn to the NHS. We employ specialists to determine what kind of clinical and financial support is available to these patients.
I have a passion for the businesses and organisations that will make a real difference to healthcare. That's all I care about."