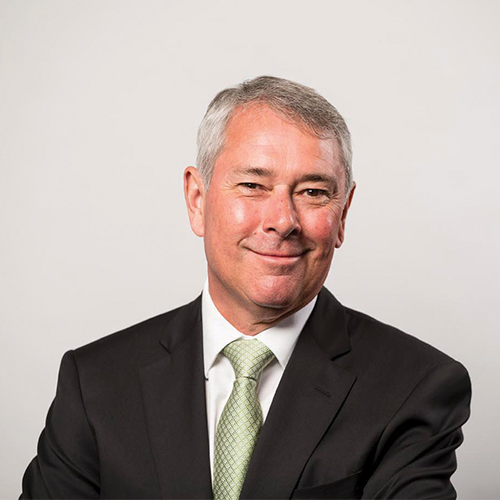 LDC Top 50 2020
Alan Simpson
Founder
Datel Computing
Alan Simpson started his career at British Aerospace, developing flight software for the Tornado aircraft. When IBM brought out its first personal computer in 1981, Alan spotted an opportunity to sell software for this new invention, and started Datel Computing.
Today, the £27m turnover business is the UK's number one Sage partner, managing software for 850 customers. "From day one, I have always had the ambition to be the biggest and best," he says. "There are many lifestyle businesses in this sector, but we are now twice the size of our nearest competitor."
Q&A
How have you got to where you are today?
I was one of the first ever people to do a computer science degree, studying at Imperial College London. After I graduated, I got a job at British Aerospace. I stayed there for six years but the structure of the business made it hard to progress quickly. IBM brought out the personal computer so I decided to team up with another guy from Aerospace and we started a new business making software for the SME market. That was 40 years ago. Over time, we stopped writing the software ourselves and started buying in software packages, which we would then configure and manage for our customers.
What's been your biggest mistake?
We have acquired six businesses over the last 30 years. Usually, we buy other Sage partners and I know the businesses well. I may have even met the owners socially. That means you know what to expect. But then we bought a company that made specialist software for steel stockholders. It was a different type of business and just didn't fit. In the end it cost us hundreds of thousands of pounds to get out of the deal in a clean way.
How important has your business partner been in achieving your ambition?
I started the company with Graham Pugh in 1981. He and I are very alike. He's an honest, fair and open man. He was very into writing flight software, so he ended up doing a lot of work for British Aerospace and developed the passenger information system for the London Underground Jubilee line. His strand of the business – Datel Technology – expanded very rapidly. It became obvious that I was focused on the Sage part of the business, and he was doing the technology, so 30 years ago we gave each other control of the respective businesses. He then sold his one for quite a lot of money. I'm very happy for him. He's 10 years older than me and it was the right decision for him.
Datel is the biggest Sage partner in the UK. I want to maintain that position, and keep expanding by offering new Sage products to even more customers."