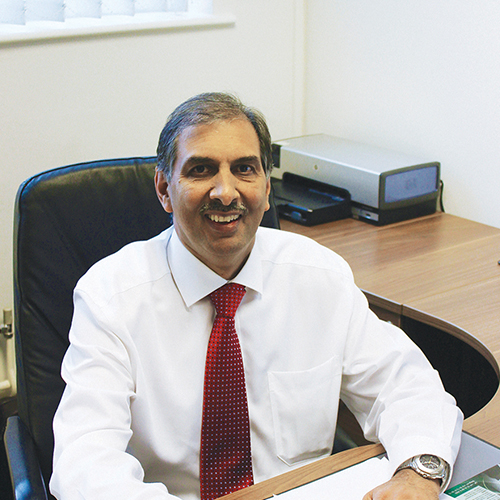 LDC Top 50 2020
Ray Singh
Managing Director
Russell Finex
When Ray Singh was offered a job as a sales clerk at Russell Finex 40 years ago, he told the recruiter, "I'm a trained engineer. Why would I want to work in sales?" She convinced him – "to get her commission," he jokes. That decision changed the course of Ray's life.
He thrived at the Feltham-based manufacturer, which makes sieving equipment for multiple industrial applications, from sifting flour to filtering paint. Ray has worked in every division, calling it an "accidental MBA". The business has more than doubled in size since he took the helm in 2011, generating 85 pc of sales from overseas.
Q&A
What does ambition mean to you?
I'd like to leave this business in a much better position than when I took over. I'm 63 and I still have the hunger and desire to carry on working. I believe we could easily hit £100m in turnover.
How did you get to where you are today?
I joined the business 40 years ago when I was 22 years old. I'm a qualified mechanical engineer but didn't get on with my boss at my previous job so I quit and agreed to take a sales position at Russell Finex. I took to sales like a duck to water and I rose up the ranks, becoming sales director in the late nineties. I became Managing Director in 2011 when the business was turning over £17.6m; last year we hit £45m.
What advice would you give to someone starting out about captivating and motivating a team?
The way we reward our employees drives people to give their best and is the reason we employ so many longstanding, loyal people. We also take a chunk of profits and distribute them amongst the staff each year as a bonus. Over the last three years, we have paid people over 200pc of their salaries in bonuses. Russell Finex has such a family feel because we go to such lengths to reward our people.
What inspired your global vision?
We have a lot of blue-chip customers that operate globally. They are looking for a certain level of quality in terms of equipment and processes, no matter where they are so we follow them around the world. During my time here we've set up subsidiaries in India and China and we're currently setting up in Brazil. Our next focus will be in South East Asia. We generate 85 pc of sales from exports.
This company has been here 85 years. I want it to be around for another 85 years."