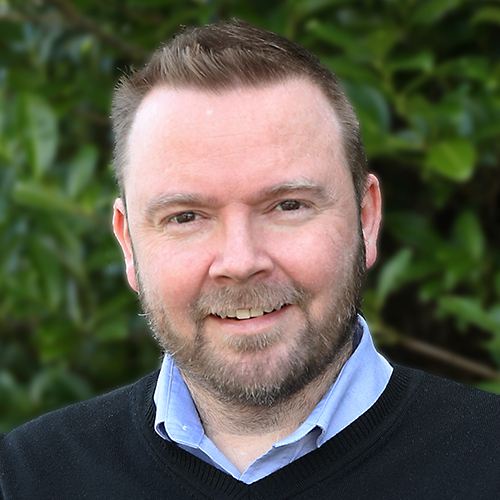 LDC Top 50 2020
Jem Skelding
CEO
Naissance Trading & Innovation
Jem Skelding learned how to be entrepreneurial growing up as a child in Zambia. "We didn't always have electricity, and there wasn't always food in the shops, so my mother grew what we needed and created homemade treatments."
This was the inspiration for Naissance Trading, Jem's essential oil and natural products business. Founded in 2005, he sources the raw ingredients used by businesses and consumers to create soaps, natural medicines, and even organic chocolate. Two-thirds of Naissance's £30m revenue comes from exports. Jem believes in giving back, and supports many social enterprise projects, such as a shea butter cooperative in Ghana.
Q&A
How have you got to where you are today?
I tried to start a few businesses in my twenties. I wrote e-learning content, bought and sold things, and rented property. Then, as e-commerce came of age, I saw the opportunity to buy and sell natural ingredients and trade with people all over the globe. It was just me, a laptop and a house phone in the early days; my mum came on board to help deal with ingredients and formulations. We grew 100pc a year for eight years, moving out of my house and into proper premises in rural Wales. We had 100 staff and were the largest employer in the area but we needed more capacity so moved again, just north of Swansea. We are a global company now, with offices in Germany and California.
Why is it important to make a positive impact in the world?
Growing up in Africa, I saw how hard people work. I met so many wonderful people over there. No one wants handouts, they just want fair trade. We work with universities and growers around the world to help local communities. For every kilo of shea nuts we buy from a cooperative of women in Ghana, we put money into a social project fund that we invest in things like sanitation, education, solar power and warehousing facilities. Now that we are a sizeable company, we can make a much greater impact.
What is your ambition for the business?
I want to do something I love, that I can be proud of. I have always made sure that Naissance is about more than just profit. We are an ethical business that sells organic ingredients. Everything we sell meets food standards and we're getting all the other certifications now too, from Vegan to anti-cruelty to Halal. We have always been our customers' best-kept secret but now we want to move into the mainstream. The target is to be a £100m-plus turnover business in three years. That would be amazing.
We want to be recognised across the world as the leading company to go to for natural, ethical, wellbeing and personal care products."