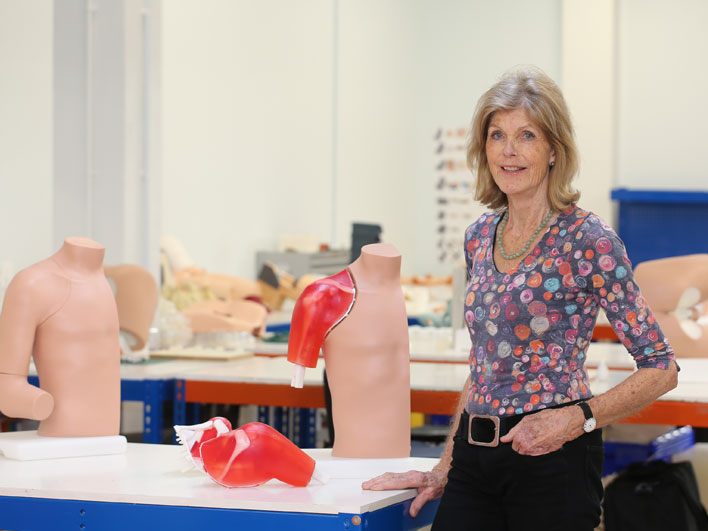 The LDC Top 50 Alumni
Where Are They Now: Margot Cooper, founder of Limbs & Things
17 Apr 2023
The Top 50 was a terrific boost for the business. Everyone here works so hard, and it's great to be able to pause, and make sure everyone knows that their contribution has been the foundation of our success. The Top 50 was a unifying feel-good experience for the team."
How are you leading the market?
 Right from the beginning, we made a number of products in darker skin tones. In the early days, we were very active in the Kimberley in Australia, which is home to many Aboriginal people. We use the same silicon used by the special effect industry to match the skin tones. That innovation stands us in good stead now we are expanding into many new markets because people want models that look like them, and we are very experienced in that area. We now offer over 90% of our products in the dark as well as light skin tones.
 What business success are you proudest of?
Our most impactful product is our birthing model. There are a lot of grateful people out there who know that their baby's life was saved in part because of our training tools.
We also place a great focus on product development – it never stops. We make sure we're nimble enough to be very reactive. For example, one of our largest sellers is our skin pads, which are sold to customers across the world, giving confidence and competence in suturing. During the pandemic, we made our popular Suture Tutor tutorials free to help learning away from the clinical settings. Injection training was also obviously a key skill at this time, and we launched our injection training pad at the beginning of Covid, which resulted in huge sales.
How are you planning to conquer the US?
Other device companies have 100 reps in the US while we have just 13, so we need to build up our sales force. It's a huge territory and we work with many of the enlightened pockets already, such as the universities and training hospitals. We are building up our bank of training videos to expand our reach.
America is now our biggest market and there's still enormous potential for growth there. Other important and emerging markets for us include Europe, Asia and South America.