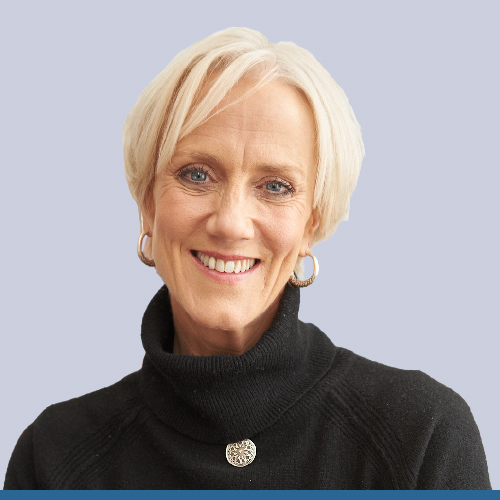 LDC Top 50 2021
Laura Tenison MBE
Founder
JoJo Maman Bébé
Over the last three decades, Laura Tenison has built her early years brand JoJo Maman Bébé into a national success story through grit, determination, and an absolute focus on the customer. "We have lost numerous competitors over the years," she says. "Yet JoJo is stronger than ever."
She grew online sales dramatically during the pandemic – from 2,000 orders a day to nearly 10,000 at peak, and is forecasting a turnover of £75m next year. A major overhaul of JoJo's IT systems has positioned the business for growth: "JoJo has just 1.5pc of the domestic market, so there's a huge opportunity for growth at home and internationally."
I won't rest until a project is delivered."
Q&A
What makes you so successful?
I never rest until something is done properly. Everything we make and sell has to be beautiful, with real attention to detail, and be handled efficiently in a way that is commercially viable for us. But the growth of this company is bigger than me: we have a unique brand, good cashflow and great analytics underpinning the business. 
Have there been any hair-raising moments?
Nearly three years ago, we had a technical disaster that almost destroyed the business. I went to the US to expand JoJo out there and brought in a specialist to re-platform our UK ERP system for growth. When it went live, it didn't work. We had to trade blind with no marketing data for seven months. It was hellish. It took months to rebuild the system from the ground up. But now we have an omnichannel system in place, which optimises everything from logistics to inventory.
Where will future growth come from?
We have developed a personalisation system, from embroidery to engraving, so that customers can get our toys and nursery products personalised for them, and that channel is growing exponentially. We are extending our reach into the new baby gifting market as well as working on joint ventures with likeminded brands and developing a licensing model. We are in a really good position to grow and I believe we could double market share within four years. We aim to exceed £100m in sales by 2025.