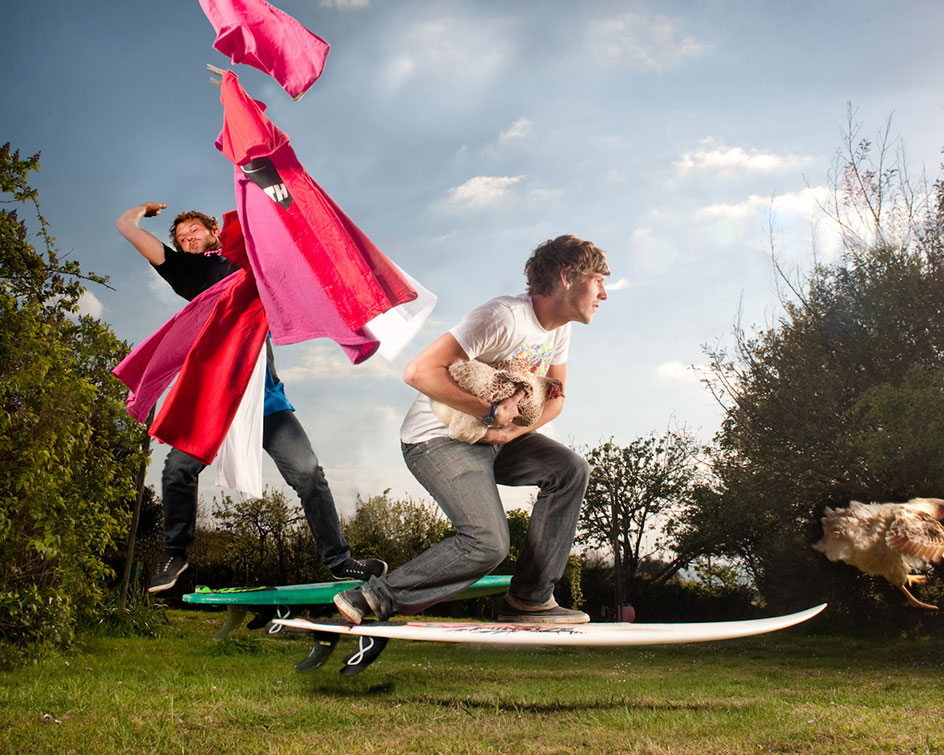 News
Mid-Market goes for growth
6 Oct 2021
It has been a difficult year for many businesses, yet this has not subdued the dynamism and entrepreneurialism of these leaders. We received more entries this year than ever before and the calibre was extremely high. To be growing, adapting and continuing to spot opportunities in the midst of a pandemic is a testament to their talent."

Ambition to succeed
These companies have experienced extraordinary growth in recent years, in spite of what has been a challenging period as the UK economy shrank by 9.8 per cent in 2020. Between them, the Top 50 grew revenues by an average of 179 per cent across the past three years.
The Top 50 have bucked the trend by embracing technology, focusing on company culture and brand, and through the relentless pursuit of customer excellence. As a result, all will finish 2021 with either higher revenues, higher profits, or the foundations for extraordinary growth over the coming years.
Teemill founders Rob and Mart Drake-Knight have created the world's first circular economy for T-shirts, where worn-out garments are turned into new products. "People are frustrated about sustainability – they want action," says Mart. "We started with the environment in mind and worked back from there – it's a solvable problem."
The Isle of Wight-based company's revenues and profits have seen significant growth in just three years. And this is despite the brothers' decision to give free access to their state-of-the art technology to other brands who want to reduce their environmental impact.
"The business has been doubling every year for as long as I can remember," says Rob. "We were really early to sustainability, but eventually people caught up, and now we are creating a whole different fashion economy."
TV presenter turned entrepreneur Trinny Woodall has dedicated her entire career to making women feel good about themselves. Today, she does that through her make-up brand, Trinny London, which has grown 1,300 per cent in the past three years. Since launching the brand in 2017, she has built an international following, and now ships to 180 countries. This growth has been achieved through her innovative digital colour-matching engine, Match2Me, which helps online customers to find the right shade, first time.
"When we started, our tech team was four people and now it's 41," she says. She has a global army of online fans – "We call them the Trinny Tribe" – who evangelise about her products. Trinny says: "There are more than 100,000 people out there who are customers and advocates."
We were really early to sustainability, but eventually people caught up, and now we are creating a whole different fashion economy."
High-growth heroes
The companies featured here prove that, with the right leader, growth can be achieved whether you're in lipsticks, T-shirts or IT. At Geeks, co-founder Somayeh Aghnia is on target to grow revenues at her software development company six-fold over the next three years.
But Aghnia says it's not the prospect of greater profits pushing her on: "I'm not money-driven; I'm impact-driven." As the company grows, it is passing on new IT skills for the whole ecosystem through the Geeks Academy, which trains people from outside IT, and Geekess, which encourages women into the industry.
"We have also just set up the Geeks Foundation to tackle some major challenges in the world," she says. "Technology has a role to play in answering many of the complex questions we face, from battling loneliness to an ageing population."
Previous Top 50 winners have all been fast-growth heroes. Huel founder Julian Hearn, creator of the powdered food brand beloved by One Direction's Niall Horan, has successfully grown his brand from £45 million in sales, when he received the award in 2018, to more than £70 million today.
Clint Wilson, the former group CEO of the leading cashless payments platform for schools, ParentPay, who took the top spot in 2019, has turned his business into the UK's largest edtech company. And Fokhrul Islam, last year's winner and the founder of energy procurement and management platform Northern Gas & Power, has expanded the workforce at his Gateshead firm from 750 to 850 in the past 12 months.
This year's Top 50 is a tale of resilience, strategic excellence, export success, and unwavering determination. These founders and chief executives have often overcome extraordinary challenges in the past 18 months to keep growing their organisations.
By so doing, they have created jobs, disrupted industries, expanded far beyond our borders and ultimately created better products and services for their customers.
As the UK emerges from the current health crisis, these leaders have a vital part to play in our economic recovery. "The mid-market is the backbone of the UK economy," says Garner. "They are the growth drivers that will support the recovery. Beyond that, they are generating new skills, finding smarter and more efficient solutions to today's problems, and tackling massive challenges such as climate change, Covid and inequality.
"We hope to inspire others with the stories of these leaders; people who have had the confidence to seize an opportunity, take a risk and challenge the status quo. At times like these, people can understandably become risk-averse. The Top 50 prove the importance of ambition."