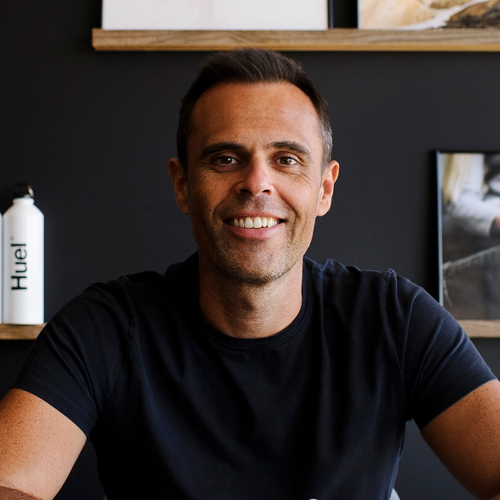 LDC Top 50 2018
Julian Hearn
Founder
Huel
In just three short years, serial entrepreneur Julian Hearn has grown his powdered food brand Huel into a global sensation, selling 22m meals and turning over £45m.
With a personal passion for fitness, and a real determination to succeed in spite of the naysayers, he has transformed his idea into a super brand that boasts fans in 80 countries. And he's not done yet. Julian has a vision to be bigger than Red Bull.
Q&A
Where did the inspiration for Huel come from?
I sold my last business, Promotional Codes, in 2011, and decided to take some time out because I had a young child. But after 18 months, I got itchy feet. I created a new fitness business, which was going to test different fitness regimes and see what really worked. I was the guinea pig for the business and went from 23pc body fat to 11pc. I was doing the same amount of exercise I always had, but I was weighing my food. I realised that most people didn't have the time for all that meal prep so I started wondering if I could create a new product that was better than a protein shake. I found a dietician to help and we launched in 2015.
What's your goal for Huel?
I want this to be bigger than Red Bull. That's just a stimulant while this provides all the nutrients your body needs, so why shouldn't we be bigger? I think Huel could be a household name and we're already in 80 countries just from a single website. We've just launched the world's first nutritionally complete cereal and snack bars. I've made my money already so while money is not unimportant, it's more about making an ethical and environmental impact. Huel is plant-based so it produces fewer greenhouse gases, it produces zero waste, and it's sustainable. This is a business I'm truly proud of.
What motivates you?
It pushes me forwards when someone doesn't believe I can do something. I've heard lots of "no's" and it's a great motivator to think, "I'll show you". Right at the beginning of Huel, a big multinational was going to manufacture it for us. They wasted four months of my time and led me on, before saying they weren't going to make it and didn't think the business would succeed. I almost gave up but then thought, "Sod this. I'm going to make it happen."
Where does your flair for business come from?
In some ways I've always been entrepreneurial. When I was eight, I used to take plants out of the greenhouse and sell them to passers-by. But I didn't start my first business till I was 36, so there was a big gap where I followed a more traditional route. I've always wanted to achieve things but I'm just a normal guy.
Fast facts:
Julian is 46
Huel has a turnover of £45m
Employs 65 staff across the UK, LA and Berlin
Huel is sold in 80 countries
22m meals bought so far – enough to feed London and Paris combined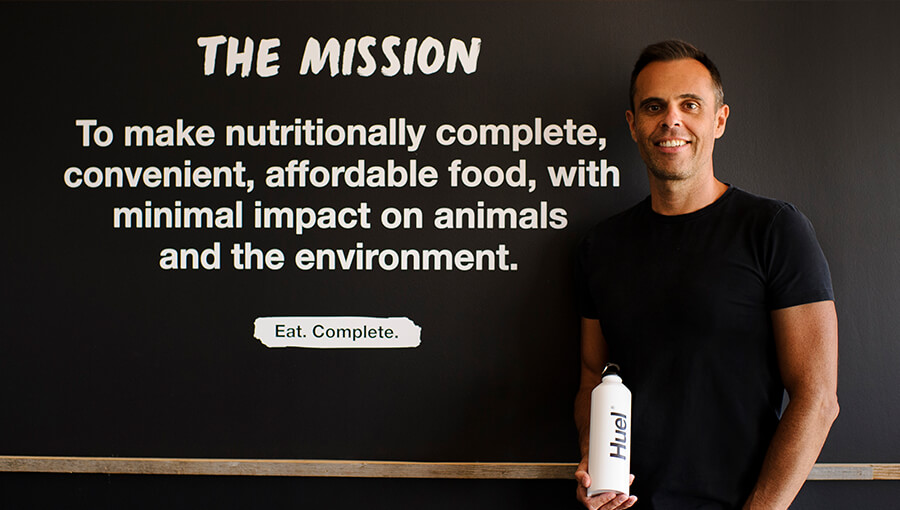 Julian is a highly driven and effective entrepreneur with a laser focus on building a global super brand. Huel was borne out of his experimentation with a very different business but he had the courage to pivot quickly."