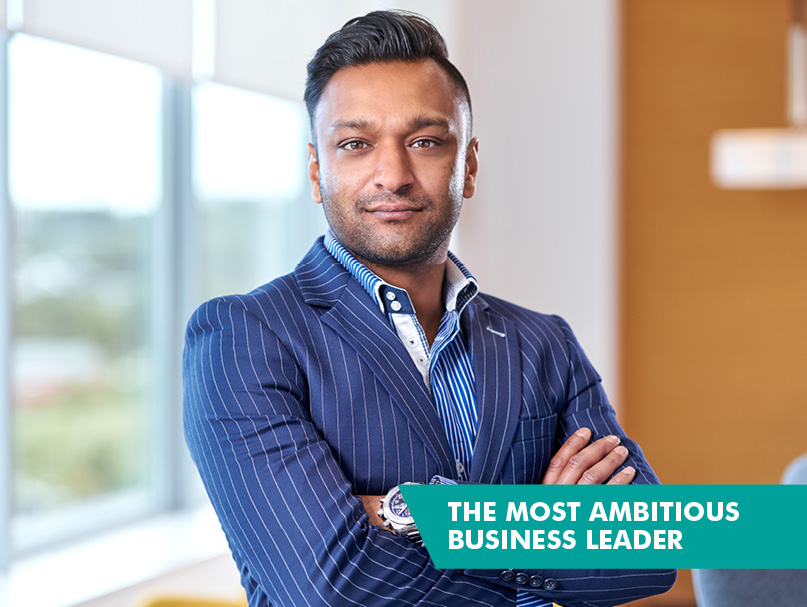 LDC Top 50 2020
Fokhrul Islam
CEO
Global Procurement Group (GPG) – UK trading arm Northern Gas and Power (NGP)
In under a decade, Fokhrul Islam has built a global group of companies specialising in energy procurement and technology. Today, GPG employs over 700 people and supports 20,000 businesses worldwide who rely on its expertise. It expects total contracted value for 2020 to reach £76m.
Having successfully set up the UK operation – NGP – Fokhrul opened operations in France and the US, and created technology hubs in India and Malta, which develop new systems in energy management and price comparison. Fokhrul says, "We are at the foothills of a fourth industrial revolution – one driven by technology; where cutting-edge solutions will drive sustainability, changing the way businesses use and control their energy."
The Most Ambitious Business Leader
Watch our Top 50 editor Rebecca Burn-Callander reveal Fokhrul Islam as the winner of the highly coveted 'Most Ambitious Business Leader' award and discover his future business growth plans and why ambition is so important for business leaders in this current climate.
Watch the video
Q&A
What prompted you to start your business?
It sounds a cliché, but I wanted to make a difference and to have a positive impact on the world. I knew I had the drive and determination to make things better; not just for my family, but also for this industry. I see this as a truly exciting industry which impacts on so much of life: business, finance, politics, our planet … our children's future. There is such a positive difference we can continue to make as a business across this sector; from customer service and compliance, right through to technology and sustainability. We recognise there is a real demand for change. People want change – businesses want to become more eco-friendly, but technology has so far limited this.
Where does your ambition come from?
My ambition comes from an innate determination to succeed; to grow my own successful business and make it something special, one which can transform this industry for the better.
A zero carbon future won't happen by itself. Businesses have to become smarter with energy and as an industry we must help them on that journey. By embracing the latest technologies – IoT, AI, machine learning – this business can be at the forefront of change over the next five to 10 years – driving an attitude and behavioural change.
The energy market is ripe for this and technology is the catalyst. Our ambition as a global energy specialist is to make it happen – to help change the world.
What will drive future growth?
Future expansion focuses on the continued development of overseas procurement markets and our technological innovation, driven out of our R&D energy lab.
We are already recognised in the industry for our rigorous compliance standards and professional, supplier relationships, which will only serve to support our future growth.
Our customers rely on our global energy knowledge and expertise, gained from years in the industry. It is a complex and often volatile market – we help them to navigate that – simplifying it for them.
We have strategically identified expansion overseas. France is the largest deregulated market in Europe and we have placed our proven blueprint there, already seeing exponential growth.  This will only increase as more businesses seek our expertise, but also as we introduce our energy management technology there, as this hasn't really touched that market yet.
We have the capability to rapidly develop technology in-house – both internal systems and those which directly benefit customers – giving us competitive advantage. We are constantly striving to improve how businesses interact with energy by pushing the boundaries of technology, and this – combined with our tailored services packages – positions us well for future expansion.
We are at the foothills of a fourth industrial revolution – one driven by technology; where cutting-edge, IoT-enabled tech solutions will drive sustainability improvements, changing the way businesses view, control and use energy."