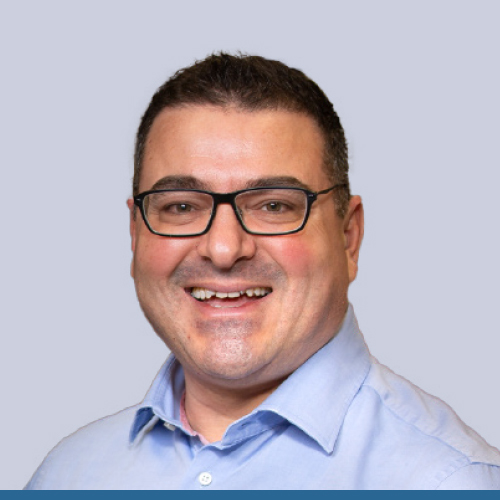 LDC Top 50 2021
Mark Arnold
Managing Director
Envair Technology
When pharmaceutical companies need to handle dangerous compounds, they call on the containment specialist Envair Technology. The Cheshire-headquartered company designs, manufactures and installs every kind of containment equipment – even fume cupboards for school science labs.
When Mark took over in 2018, the business employed 30 people; in 2021, Envair Technology has grown to 122 staff and turnover is set to hit £20m. Mark plans to grow the business further through a focus on international sales. "I love taking things from concept to completion," he says. "Put the work in, treat people well and empower them, that's how you drive things forward."
Put the work in, treat people well and empower them, that's how you drive things forward."
Q&A
What drives you?
I'm ambitious and passionate about this business. It's been a really interesting and exciting journey for me. I sold my last business before joining Envair Technology, which was in materials testing, so I understand the pharmaceuticals industry and knew it was a sector I wanted to work in. We are a disruptor in this space and we aren't confined to pharmaceuticals; we support food manufacturing, education, and the R&D sector. The sky's the limit.
What's so special about Envair Technology?
We do all aspects of containment, which makes us unusual. If someone needs to manufacture a high-potent cancer drug – which can be very dangerous in large quantities – we offer a global containment solution. I have identified some niche markets too, and 50pc of what we do now is bespoke. We have a unique way of working. Our design engineers can be at client sites around the world, in as little as 48 hours. We then manufacture everything in-house, typically taking six weeks from order to installation.
How big is your international business?
We have a manufacturing facility in Spain and are active across Europe; our equipment is found in most cancer care centres.  We also have big plans for the US and China in the future. Right now, about a third of our revenue comes from overseas.