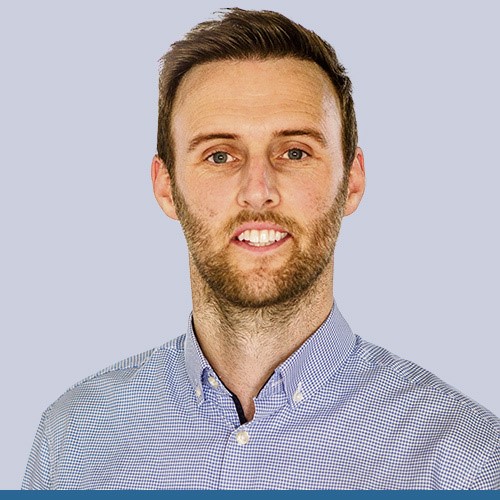 LDC Top 50 2021
James O'Loan
CEO
Chemist4U
James O'Loan has no fear of failure. "I was brought up to work hard but not be afraid to give things a try," he says. When he realised in 2016 that his pharmacy business was too reliant on marketplace sales, he took the bold decision to invest heavily in NHS technology and robotics to better serve his customers.
"People thought it was a mistake, but there was limited value in the marketplace model for our business." His strategy has paid off, turnover is on track to reach £20m. The pharmacist turned entrepreneur has big dreams: "We are becoming a significant player in the digital healthcare space with real momentum".
I was brought up to give things a try. If you don't succeed, at least you were brave enough to have a go."
Q&A
What's the secret to your success?
The best decision I have ever made is to bring in experts and incentivise them to grow the business. I am a qualified pharmacist and am entrepreneurial and enthusiastic, but bringing in experts in corporate finance, marketing, technology and  HR has filled in  the gaps in my experience. Together the management team has grown our website sales from £0.5m to £10m.
What's the best piece of advice you've ever been given?
When we were trying to transition the business from selling on marketplaces like Amazon to Chemist4U, it wasn't a process that was without pain. At the time, my mum gave me a really simple piece of advice. She said: "When things are going really well, remember that they don't last forever. When things are going really badly, remember they won't last forever." That was so important to hear when facing disruption and difficulty. I try and keep a level head when things go well, because it could all change tomorrow.
Tell me what's innovative about your approach?
We are using technology and robotics to drive efficiency. We give customers the option to get their NHS prescriptions delivered but we can also send them shampoo or baby milk – or private prescriptions – in the same box. We have integrated with every GP in the UK to make our service really easy for people to use us. Customer experience is really important to us. The robotics technology we are installing in January will allow us to deliver over 300,000 prescription items a month from our existing footprint.