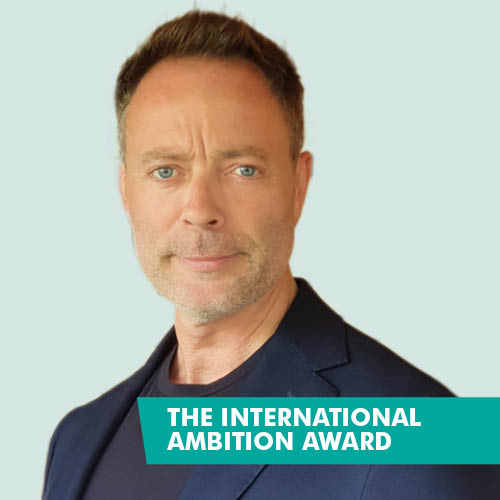 LDC Top 50 2021
Chris Bagnall
Founder
Transmission
Chris Bagnall is the man behind Transmission, the marketing agency chosen by the world's biggest B2B and technology companies – from Microsoft to HP – to handle their global marketing and communications.
"I've been entrepreneurial since the age of nine," he says. "I would bottle up the fridges at my parents' pub before school. I worked in a skittle alley. I have always worked out ways to make money." Chris founded Transmission seven years ago: "We want to be the biggest and best in the world." "Ambition is borne out of success," he says. "Once you get a taste of what's possible, you can't stop."
Ambition is borne out of success. Once you get a taste of what's possible, you can't stop."
Q&A
What's been your greatest mistake?
When I set up this company, it had a different name: Pulse. I forgot to trademark the name and when we set up in Germany we quickly got a cease and desist from the real owner of Pulse. A few months later when they were threatening to sue us and we were landed with a bill, I changed the name. The lesson I learned was to always trademark your name from day one. But it felt like renaming my first-born child. It felt so personal that I resisted for a long time.
Why are businesses like Transmission so vital to the UK economy?
We, alongside thousands of other businesses are emerging from the pandemic in good shape, and will help to drive the comeback for the UK economy. We are hiring and will hit 300 people this year. We are innovative, nimble, international, and we are supporting the recovery for Britain.
What proportion of revenue is generated from overseas trading? 
By the end of the year, we'll have 12 offices around the world. We're in all the fastest-growing markets, including China and India. This year, 40pc of our revenue is from the UK. Some international markets are still having a tough time. But we are building the infrastructure so that we are ready when they are ready to bounce back.