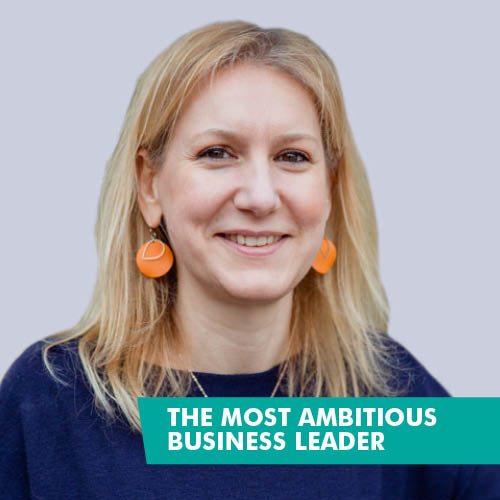 LDC Top 50 2021
Emilie Vanpoperinghe
Founder
Oddbox
The Most Ambitious Business Leader of 2021 is Emilie Vanpoperinghe, Founder of Oddbox. In 2016 Emilie and husband Deepak Ravindran created Oddbox, which rescues surplus or wonky produce from farms and delivers them direct to consumers. The business has gone from delivering 20 boxes in London to over 3m from Brighton to the Midlands.
Emilie left a career in corporate finance to focus on fighting the good fight; before Oddbox, she was a director at women's empowerment charity Girl Effect. "This year, Oddbox will increase its reach across the UK then look to expand to Europe," says Emilie. "The ultimate goal is not only growth but to raise awareness of food waste and to change behaviour."
Being included within The LDC Top 50 LDC Most Ambitious Business Leaders was an honour in itself, and to have won the award is a testament to the hard work the whole Oddbox team is putting in to keep accelerating our mission. My ambition to keep scaling Oddbox throughout the UK and into Europe, and expanding our proposition, is rooted in the fact that food waste is a massive contributor to the climate crisis. The further we expand, the bigger our community grows, and ultimately means that we will be more impactful at reducing food waste on farms, and do our bit for a more sustainable future for everyone and the planet."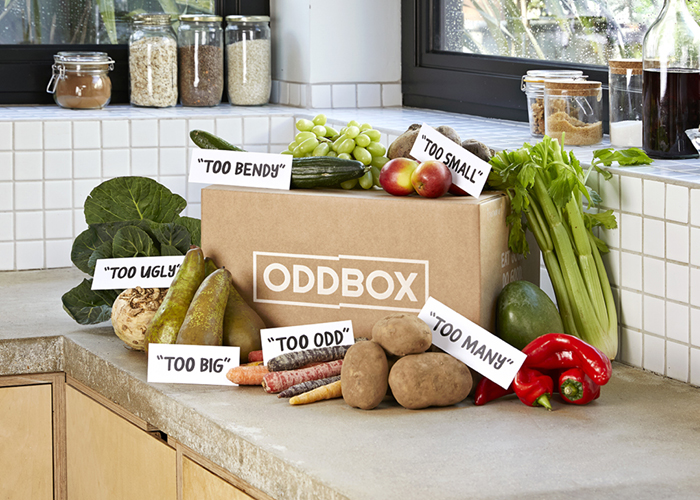 Q&A
Why did you found Oddbox?
I am from France and my grandparents were potato farmers. I grew up in the countryside and my father had a vegetable plot. We grew a lot of our produce. When I came to the UK, I was amazed that I could eat everything all year round. But strawberries in winter don't taste the same as ones grown in your garden in June. I started researching the global supply chain and learned a lot about food waste. £19bn of food is wasted every year in the UK – and 3m tonnes of produce is discarded before it even leaves the farm because it's surplus or ugly. I thought there must be others like me who would be happy eating wonky but delicious produce.
How fast is the business growing?
When we started the business, my husband and I were both working full-time so we did Oddbox at the weekends. We would go to wholesale markets and buy wonky produce from farms. At first, we were delivering 20 boxes to neighbours. Since then, we have delivered over 3 million boxes. We have grown 500pc over the past year, expanding beyond London into the surrounding counties and up into the Midlands.
How ambitious are you?
We'll double in size again this year. There are so many people we want to reach and so many ways to expand our proposition. We have a long way to go. I want to make food waste as famous as plastic waste. Food waste is the most addressable solution to climate change and so many people don't realise it. That will be our legacy.
The ultimate goal is not only growth but to raise awareness of food waste and to change behaviour."