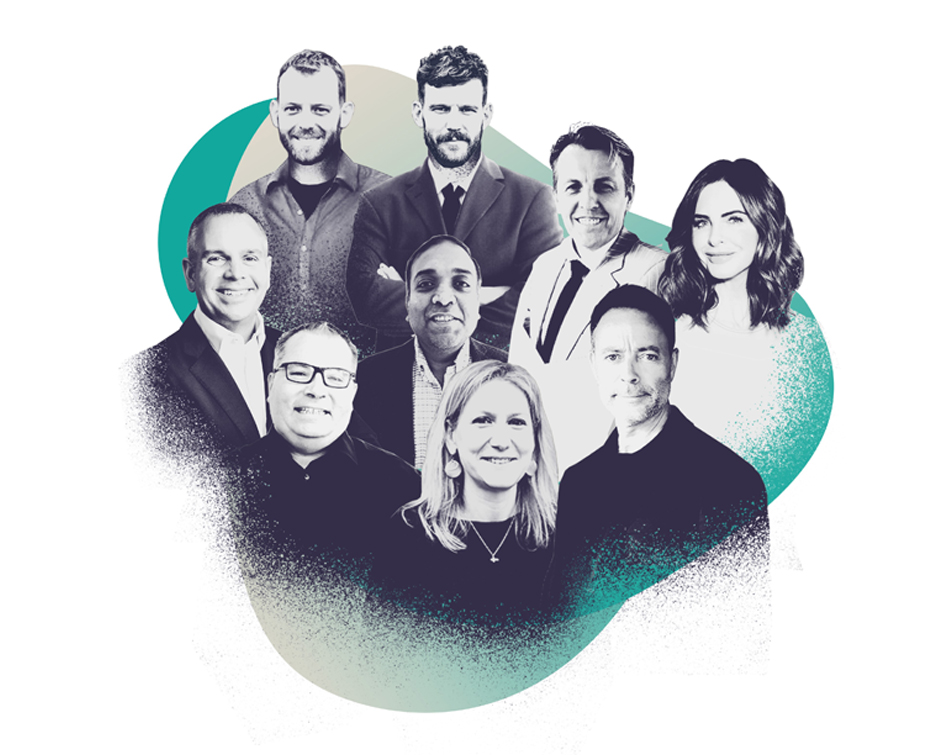 News
Success that makes a world of difference
13 Oct 2021
We won't run out of wonky produce because 30 per cent of everything that is produced gets wasted."
"The hail hit the fruit and made small marks on the skin. It's superficial – it doesn't affect the taste at all – but the whole crop was rejected by the retailers."
This is no do-gooder business that relies on the charity of its customers, though. Oddboxers love the service and the quality of the produce they receive. The firm has almost 10,000 Trustpilot reviews and a rating of 4.7 out of 5.
At Oddbox, sustainability is central – both in terms of impact and growth. Vanpoperinghe waits for demand to build in a location and then incrementally extends Oddbox's reach. To reduce the environmental impact of its deliveries, the business visits each area once a week, dropping its boxes overnight to ensure vans aren't stuck in traffic. This strategy is bearing fruit. The business has its roots in London but it now covers much of the south of England and is delivering in the Midlands, too.
Growth accelerated during the pandemic as consumers tried to ensure a steady supply of food amid fears of empty supermarket shelves – subscriptions rose 500 per cent during 2020. However, it is telling that, even after supply anxiety abated, Oddbox's customer numbers continued to rise. "We will double in size again this year," says Vanpoperinghe. In 2023, the company will venture into Europe.
Despite the challenging trading environment and Oddbox's steep trajectory, Vanpoperinghe has stayed focused on her mission to increase the company's impact.
By tackling food waste at scale, Oddbox is addressing three of the United Nations' Sustainable Development Goals: zero hunger; sustainable consumption and production, and climate action. Oddbox works with the charities City Harvest London and The Felix Project, as well as soup kitchens, to feed the hungry. "Last year, they took 461,000 tasty meals-worth of our surplus produce to make sure it could reach the plates of people who need it," explains Vanpoperinghe.
Will Oddbox run out of wonky veg at this rate? Vanpoperinghe laughs. "Food surplus and waste on UK farms amounts to a mind- boggling 3.6 million tonnes each year," she explains. "Since we started Oddbox, we have rescued nearly 11,000 tonnes of fruit and veg. Our goal is to save 150,000 tonnes by 2025, so we have a long way to go. And we won't run out of wonky and surplus produce because 30 per cent of everything that is produced gets wasted."
The rest of the Top 50 awards were hotly contested, and each winner has their own story to tell. Brothers Rob and Mart Drake-Knight, founders of Isle of Wight-based Teemill, have won the Sustainable Impact Award for creating a circular economy for T-shirts. Every item is returned at the end of its life and turned into a new top. Teemill's factory uses renewable energy and T-shirts are printed to order, meaning there's zero waste.
Part of Teemill's mission is to help other firms to do the same, which it does by giving free access to its state-of-the-art technology to other brands who want to reduce their environmental impact.
"We help people and companies go green and wasteless," adds Rob. "No one can compete with reusability once it is established." And that shows, as the business is doubling revenues every year. Mart says: "We are creating a different fashion economy."
The Innovation Award was won by coder-turned-entrepreneur Praveen Karadiguddi, the founder of Scrumconnect, who impressed the judges with his ability to create ambitious technology projects for major government departments in weeks, not years. Scrumconnect's culture of intensive improvement ensures that freelancers always have the most relevant technical skills, an approach that has led to an increase of more than 500 per cent in revenue.
"I built Scrumconnect with a vision to bring people together so they could learn and unlearn," he explains. "If you think you know everything when you work in tech, that will be your demise."
Andy Gough, CEO of North East-based eQuality Solutions, has won the People First Award. He wowed the judges with his unwavering commitment to helping students with disabilities and learning difficulties to have a fulfilling education at university. Gough's firm uses technology to create personalised learning solutions.
The judges praised his ambition to continue to remove barriers in education, employment and life. "I have two children with physical disabilities, hidden disabilities and mental health issues," says Gough. "My children could one day be facing the same challenges as the students we help, and that really drives me to push this company forwards."
Rod Neale, founder of Circular Computing, has won the Green Disruptor Award. His company takes unwanted laptops and turns them into new ones that offer 97 per cent of the performance of the original for a fraction of the carbon footprint, creating a sustainable solution to the world's growing e-waste problem. He now has the capacity to make 10,000 laptops a month and has deals with clients such as Balfour Beatty. "I have no ceiling on where this company can grow," he says. "A hundred million laptops are bought by the enterprise sector each year, and I can remanufacture those for a second, third and fourth return."
Former TV presenter Trinny Woodall picks up the Digital Disruptor Award for her online make-up brand, Trinny London, which has become a global e-commerce business in just four years. Woodall's army of online advocates, "the Trinny Tribe", have helped the brand to expand to 180 countries.
Part of Trinny London's success is down to Woodall's innovative digital colour-matching engine, Match2Me, which helps online customers to find the right shade, first time. "Digital-first was key for me because I wanted to control the entire customer journey," Woodall says of her strategy. "Lots of people have tried online personalisation, but 75 per cent of our customers actually use ours to buy products."
Leading with digital was key for me because I wanted to control the entire customer journey."
The 2021 winner of the International Ambition Award is Chris Bagnall, the founder of Transmission, a global media agency. It launched in San Francisco, Singapore and Sydney in 2019 and it now has 12 offices around the world, helping clients such as Microsoft and HP to sell in complex markets, such as China and India. This international focus will help the business grow a further 50 per cent by the end of this year. "We want to be the biggest and best," says Bagnall. "Ambition is born out of success. Once you get a taste of what's possible, you can't stop."
And finally, the One to Watch Award, which recognises the most ambitious leaders of tomorrow, goes to Dr Eric Mayes, CEO of Endomag. He is on a mission to improve the standard of cancer care by providing patients with more accurate, convenient and less expensive solutions for diagnosis and treatment.
In just three years, Cambridge-based Endomag has tripled the number of patients it provides with more precise cancer care, from 40,000 to more than 130,000. Over the next three years, Mayes wants to deliver better care to patients around the world.
Looking to the future
The pandemic, the impact of Brexit and fears over climate change have loomed large in 2021, but this did not lower the quality of entries to The LDC Top 50 Most Ambitious Leaders programme.
More than 600 nominations were received this year, the most in the history of the initiative. The judges noted many of this year's leaders demonstrated ambition beyond their own firms; they were committed to making a bigger impact, whether that be environmental or social. This trend is likely to continue into 2022 and beyond, according to John Garner of LDC. "It's good to see that the challenges of the last 18 months have not dampened the dynamism and entrepreneurialism of the UK's business leaders. They've shown innovation across all areas, proving that difficult times are a catalyst for adaptation and new opportunities."
LDC is committed to supporting the ambitions of the leaders of growing mid-market businesses long into the future. Garner says: "The mid-market is the backbone of the UK economy, and having backed the ambitions of British businesses for more than 40 years, we know just how important it is to celebrate the individuals behind these firms. I'd like to congratulate all of the Top 50 for 2021, especially our award winners, as they show exactly what Britain's entrepreneurs and business leaders are capable of."