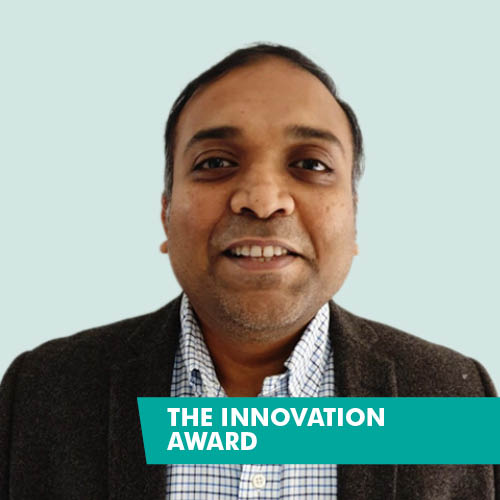 LDC Top 50 2021
Praveen Karadiguddi
Founder
Scrumconnect
Praveen Karadiguddi credits his entrepreneurial success to his MBA from Imperial College London – and his complete lack of ego. "I built Scrumconnect with a vision to bring people together so they could learn and unlearn," he explains. "If you think you know everything when you work in technology, that will be your demise."
His software consultancy is a "community of freelancers where we all learn from each other", he explains. Some 86pc join through referral and there are currently 240 contractors in the talent pool. Praveen hopes to employ 1,000 people within three years. "I love building this business," he says.
I love building this business."
Q&A
Can you tell us about an innovation you're proud of?
There are so many. One of the innovations we are working on will touch the lives of 19m British citizens. If we do it well, that's a really positive impact on society. But the one that I'm really proud of was launched during Covid-19 to help self-isolating pensioners apply for pension credits online. We built that in just eight weeks, proving that our people really are at the top of their game.
How do you recruit the best people?
We have built a community of people. Some may not work for us yet but they come to our events and that builds trust. 86pc of our people come through referral. But we are also committed to creating new skills, so we have created apprenticeships and we're hiring 15 trainees through the Government Kickstart scheme. It's our conscious way of reducing the skills gap.
Have there been any tough times?
The initial seven months were a struggle. I wondered: have I done the right thing? I left a well-paid daily rate as a contractor to start out on my own. My second daughter was about to arrive. That was a dark time but I just kept my focus on the 'why?' I knew I wanted to reduce the skills gap, create a community, and really help my clients. That helped the stress and worries to lift. I love building this business.