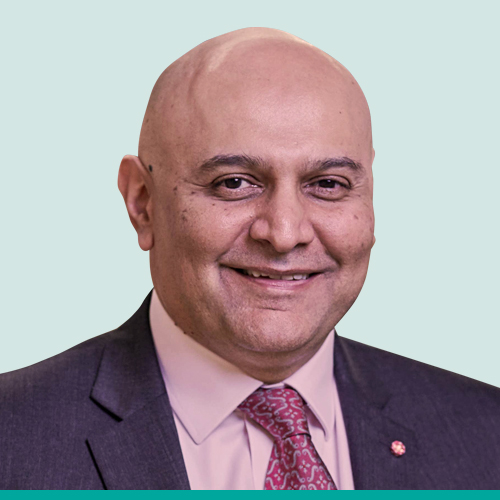 LDC Top 50 2021
Dr Nik Kotecha OBE
Founder and Chairman
Morningside Pharmaceuticals
During Idi Amin's brutal dictatorship, Nik Kotecha came to the UK from Uganda as a refugee. As a result of his childhood experiences, he has dedicated his life to making quality healthcare an affordable and accessible reality throughout the world.
He founded Loughborough-based Morningside Pharmaceuticals from a home-garage in the 1990s to give people in developing countries access to quality medicines. Today, the company manufactures generic medicines and supplies twice daily to the NHS. Philanthropy is important to Nik, who established the Randal Charitable Foundation in 2017. "Our ambition is to directly save over one million lives globally," he says.
I came to this country in the most difficult of circumstances. That's why I'm passionate about giving back to communities in the UK and globally."
Q&A
What was your vision when you started Morningside Pharmaceuticals?
My wife and I started the business from our home-garage in the 1990s. I was working for a big pharmaceutical company and felt there was a need for a supplier of quality medications for the developing world. We began supplying Aid agencies including UNICEF, the Red Cross and Médicins Sans Frontière with high quality medicines, offering competitive pricing so that developing nations, charities and NGOs could afford them.
Tell me about your commitment to social impact
Last year I stepped down as CEO so that I could focus on giving back. Through my foundation I work with charities that directly save lives, providing grant funding to further their often life-saving work. We helped directly save more than 137,000 lives in India during the Covid-19 crisis. We have also worked with Shout, the charity backed by the Duke and Duchess of Cambridge and the Duke and Duchess of Sussex, which helps young people contemplating suicide. Through the Foundation's support for the Centre for Social Justice (CSJ) we have been able to lobby government on providing more support for people suffering from addiction, which secured £80m for extra drug treatment services in England.
What drives you?
I came to this country in difficult circumstances. That's why I am so interested in giving back and supporting causes connected to health, mental health, poverty and education. I see phenomenal growth ahead for Morningside and I have an excellent team in place to manage the business while I focus on directly saving lives in the UK and globally.