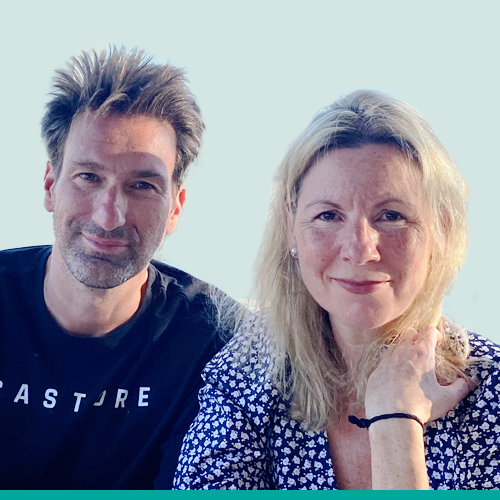 LDC Top 50 2021
Brendan Fatchett and Sarah Fatchett
Founders
365 Response
"We live in an age of Uber yet, in patient transport, you're dealing with legacy systems where important information slips through the net," says Brendan Fatchett. He and wife Sarah founded 365 Response to revolutionise transport management after seeing the consequences of delayed or inadequate transport to places of care and education.
"We are focused on removing harm," says Sarah. 365 Response is growing 35pc a year and the duo want to be responsible for transporting every patient with complex needs or child with a special educational requirement in the UK.
We've both taken big risks, leaving senior roles to start this business – with two small children. But that drive fuels the growth of this business."
Sarah Fatchett
Founder, 365 Response
Q&A
What problem are you solving with 365 Response?
Sarah: If you're an older adult going into renal care, you may have to go to hospital three times a week until your kidney transplant, travelling up to two hours each way. This means you may need to be ready from 5am each morning with your coat on because you don't know when the ambulance will come. Some people are even too scared to go to the toilet in case they miss their transport. Parents of children with autism have no idea whether the driver is trained to handle an episode on the journey. We give people their lives back. Now, they have an app that tells them where their ambulance is and who is driving so they aren't waiting for hours by the door.
Why did you create this business?
Sarah: I have an awful heart condition so lots of ambulances had to be called for me when I was younger. Brendan's father passed away far too young because of a late ambulance response. We want to help get better outcomes for people so they don't experience what we have. I spent 26 years in the NHS transport system, working in every department from mental health to ambulances. After all that time in the system, I knew every problem I wanted to fix.
What are your ambitions for growth?
Brendan: We've been growing 35pc a year and we'll double in size in 2021 so growth is accelerating. We're moving into council transport now too and looking at buying other businesses. We've both taken big risks, leaving senior roles to start this business – with two small children. But that drive has fuelled the growth of this business.