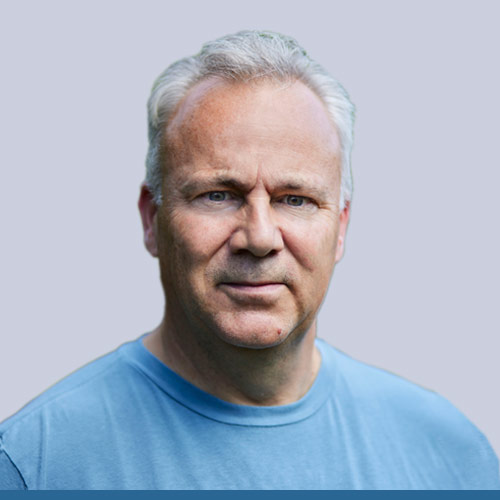 LDC Top 50 2021
Ryan Shannon
Managing Director
BAM Bamboo Clothing
Ryan Shannon wants to revolutionise the clothing industry. As the managing director of Plymouth-headquartered BAM, he's helping to lead the sector into the circular economy by selling truly recyclable activewear.
His commitment to sustainability is reaping rewards for the business, which has grown from a turnover of £8m in 2019 to just under £15m last year and is set to grow 50pc a year for the next five years. "We are champions for change in this industry," says Ryan. "We are on a journey to becoming truly impact positive and regenerative. We want to inspire our customers – and even our rivals – to be more sustainable."
We are on a journey to becoming truly impact positive and regenerative and we hope other companies will follow our lead."
Q&A
How is the business contributing to a more sustainable future?
From the very early days of the brand, BAM has been committed to sustainability. Bamboo, a natural sustainable raw material, is our main source of yarn. We are climate positive through  a unique carbon offsetting programme in Kenya, which builds bores holes for wells so that people don't have to cut down the forests for wood to boil their water. We've analysed the impact of every piece of clothing from where the bamboo is harvested up to the first 50 washes. We also look at chemical, water and land use, waste, and the impact on the people throughout our supply chain. We are increasingly designing fully recyclable clothing.
Where does your entrepreneurial spirit come from?
I have always had jobs that involved selling, from my paper round, where I would have to buy the newspapers first and then sell them to the neighbourhood, to market stalls. I chose a business studies degree at university and I've always been on the edge of running my own business. When I was promoted to a senior position in a previous company, I had the opportunity to observe the way a business was run – and felt I could do better. So, I launched my own agency and sold that a few years ago. Now, I'm passionate about BAM and believe it has so much potential. I'm so excited about growing a successful, profitable business, whilst also being a force for change and good.
What's your ambition for this business?
We want to be genuinely impact positive and profitably grow 50pc+ a year for the next five years.