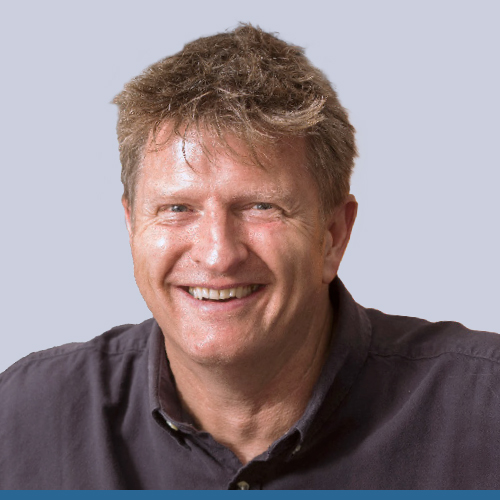 LDC Top 50 2021
Chris Martin
CEO
Waracle
"I like an adventure, and I love to see what is possible. That's what drives me." Chris Martin joined Dundee-based Waracle in 2014 after his previous company became a global IT success story. Today, the app building agency is forecasting a turnover of £25m for 2021.
"Waracle was very early into building mobile apps when I joined, but the company wasn't really able to make money doing that and I think they'd run out of energy," he says. So Chris focused Waracle on driving positive change through mobile and web technologies and now, out of 300 employees, 260 are focused on innovation.
I love an adventure, and I love to see what's possible. That's what drives me."
Q&A
What is your innovation strategy?
We are really good at applying our knowledge in someone else's domain, from pharmaceuticals to financial services. Great innovation happens where two domains intersect. We're agile software product designers and engineers, with (and this is important) contextual 'awareness'. The way we build software is about innovation and quick iterations, not two-year programmes, where you ship at the end and the product is no longer fit for purpose and the world has moved on. That said, we have to fit highly regulated environments – so we've become really smart at operating the balance, bringing contemporary product design and engineering to sectors where complexity has made innovation more difficult.
What drives you?
When I was a kid, we lived in a house with a hay field next to it. The farmer would put out the hay bales every autumn and all the kids would build fantastic houses out of them. As soon as they were finished, we'd knock them down and start building again. It's all about that creative process of building something – that's what I enjoy. When I say I want to get to £200m, that's a direction of travel, but it's more about what happens on the way. I like to see what people can make happen, I love watching people lead the charge, and really enjoy the fun and laughs along the way!
What did you want to achieve when you joined Waracle?
I played football with the guys who started the business and I wanted to give them a helping hand – that was it initially. They were stressed. For the first six months, things were close to the wire, but we landed a big client and managed to turn it around after that. In a way, although I'm the CEO, I still consider Waracle to belong to all the people who're driving it and doing the hard work. It's more theirs than mine, and so my ambitions are a product of how high they think they can go, with a little bit of prodding in the right places.