Are you or do you know an ambitious business leader?
The LDC Top 50 Most Ambitious Business Leaders programme, in partnership with The Times, aims to uncover and celebrate the UK's Most Ambitious entrepreneurs.
Nominate Now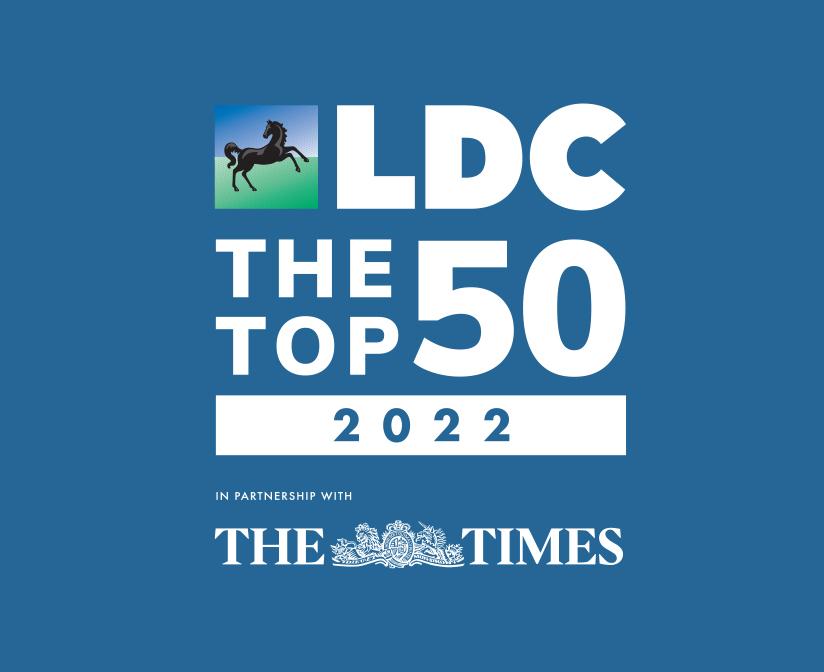 Entry criteria
Now in its fifth year, the programme will uncover the leaders behind some of the UK's most exciting mid-sized firms. It will champion tales of ambition, inclusion, sustainable impact, innovation and international prowess.
To qualify for The LDC Top 50, nominated candidates must be the driving force (or co-leaders) behind a fast-growing mid-sized business based in the UK.
The deadline for entries has now been extended to 31st May 2022.
Be the leader (or co-leaders) of a growing UK-headquartered, privately-owned medium-sized business.
Have the role of CEO, Founder or Managing Director.
Demonstrate clear vision for their business and a deliverable plan for achieving their goals.
Evidence a strong track record and financial performance through year-on-year revenue growth.
The business must be profitable, with an annual turnover of up to £75m.