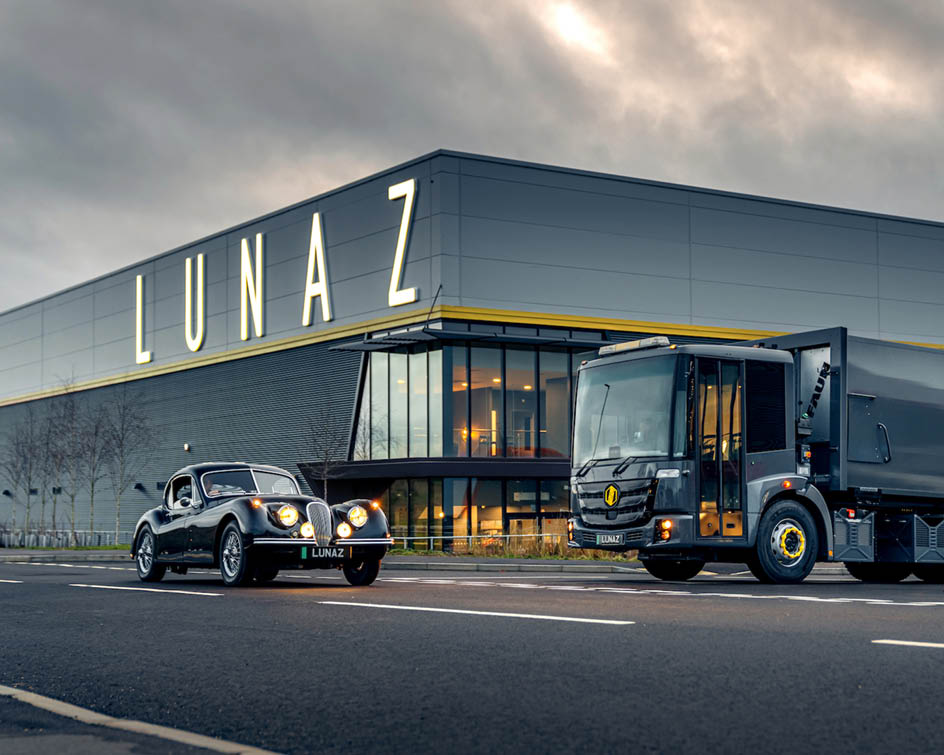 News
Sustainable at heart
18 Oct 2023
There are two billion vehicles on the planet. Everyone is saying we should buy electric, but what about the vehicles already here? We save over 80 per cent of embedded carbon by remanufacturing instead of buying new."
Biffa is a client, and Lunaz is currently making its way through the waste management giant's 4,000 collection vehicles. "Biffa needs to transition to clean air power and we are a cheaper and easier way of doing it," says Lorenz. "Green without a penalty."
Lunaz already has two factories dedicated to upcycling vehicles and there are plans for an international site in the coming years. "The market is huge," says Lorenz. "I expect other car manufacturers will follow – I'd welcome that rather than them continuing to add to the problem."
Recycling – rather than upcycling – is big on the agenda for David MacDonald, who acquired the packaging firm Robert Cullen & Sons in 2009. It was primarily a corrugated cardboard business, but MacDonald saw an opportunity to develop an in-house recycling centre to make moulded fibre products from waste cardboard – becoming a circular, closed-loop manufacturer.
"We're now Cullen Eco-Friendly Packaging and our USP is replacing single-use plastic in packaging," he says. "We're the only firm in Europe that can take most plastic packaging and replace it within one month. We've now produced over 1.2 billion plastic-free products in the last 18 months, supplying 35 countries."
With products in 98 per cent of the NHS, Cullen was able to stay open in the pandemic, supplying a variety of items – including vaccination trays used during the crisis. All major supermarkets, high street coffee chains and some of the world's biggest retailers are also customers, an indication of the company's versatility. "Plastic is killing the planet," says MacDonald. "We can create a bottle that will biodegrade within 18 months, not 400 years – like plastic ones. It's a game changer."
Also hoping to drive change in his industry is Nicolas Gillanders, CEO of South Coast Insulation Services. In 2018, he bought the struggling business with a plan to expand its services beyond insulation. Gillanders saw that the industry was moving towards a more holistic energy-efficient approach.
"I acquired Cotswold Energy Group, which also enables us to do heat pumps and solar," he says. "Sustainability is at our core; we want to lead on energy efficiency in the UK and spotlight what needs to be done for our homes."
As well as servicing existing homes, Gillanders is also planning to build affordable, energy-efficient homes. "This is about me putting a hot poker into some of the big development firms that do the minimum it takes to tick the energy-efficiency box," he says. "There is so much more that can be done – from properties producing their own energy to recycling rainwater."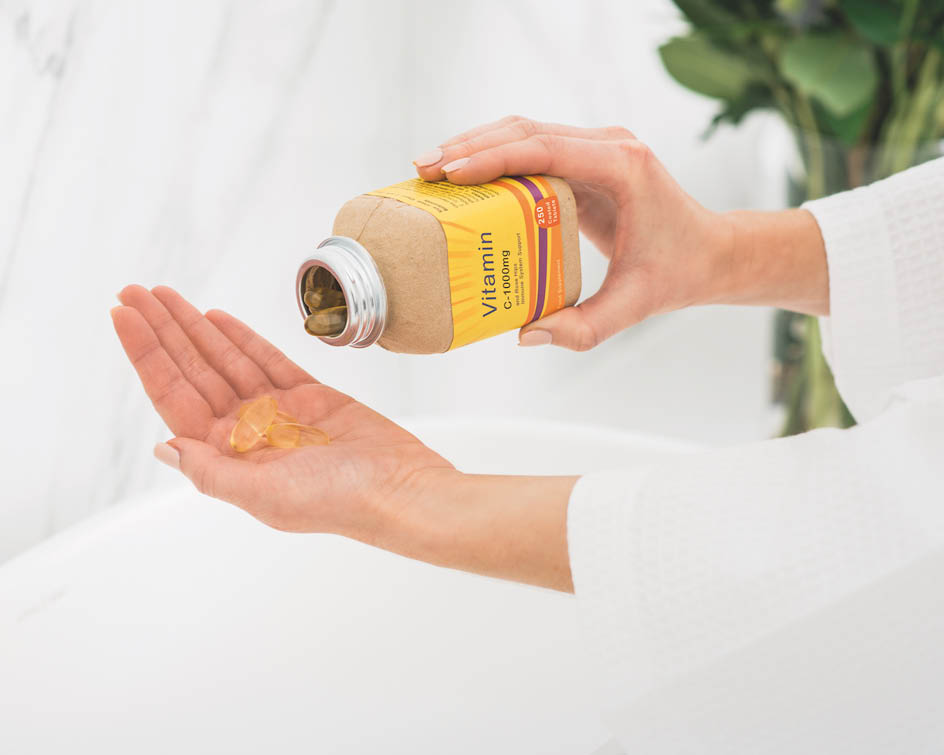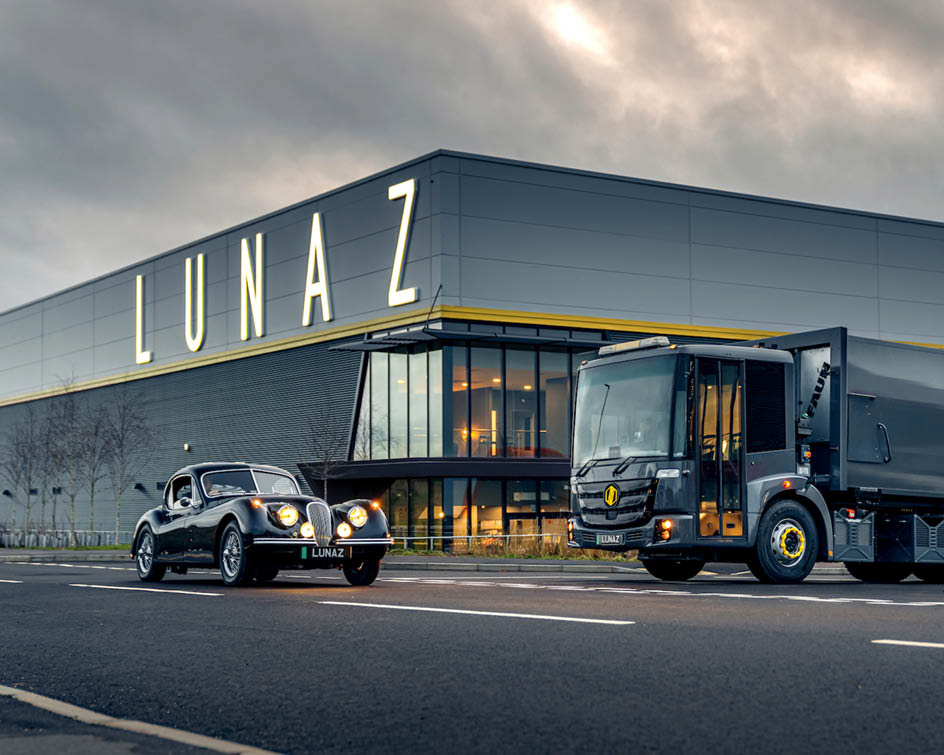 Environmentally minded in practice
From clothing to wine and beauty products, these entrepreneurs are creating sought-after products using more eco-friendly methods and materials.
Having begun her career in the charity sector, Lucy Macnamara enjoyed using her job as a catalyst for change. So when she started importing handmade sandals from Kenya, creating a fashion business with sustainability in its DNA became her goal.
B Corp-certified Aspiga now has more than 60 employees at its Battersea HQ and 12 stores, including one in Barbados. It uses eco-conscious materials – 98 per cent of its collection is made from natural fabrics or recycled synthetics – offers repair and resale, and uses Sedex-approved suppliers.
Tony Cleary co-founded Lanchester Wine Cellars in 1980, with a plan to import and sell wines to wholesalers across the UK. The company has since expanded to become the Lanchester Group, and encompasses wine importing and wholesale, bottling and more. In addition to filling up to 100,000 bottles, boxes and cans of wine an hour, Lanchester Group has invested £13 million in generating wind, solar and geothermal energy.
"I had a hip operation 13 years ago and while recuperating, I read an article in The Sunday Times about wind power," he explains. "We're based on a windy hill in Durham and I thought: 'We should be doing this.'"
I wanted to work in an ethical sector. I had the idea of creating a beauty brand that makes a difference."
Between its wind turbines and the factory roof solar panels, Lanchester Group generates more energy than it uses, selling excess back to the grid. It is also the first business in Europe to heat its warehouses with water from disused mine workings.
Having studied business and economics, Laura Rudoe had started to question her place in the commercial world – until she stumbled across a social enterprise module. "I wanted to work in an ethical sector," she says. "I had the idea of creating a beauty brand that makes a difference."
She launched Evolve Organic Beauty in 2009, making her products organically certified, vegan and cruelty-free, with carbon and plastic-neutral packaging. "I thought if we can build goodness into the products themselves, we can focus on the business without worrying about the trade-off between growth and social impact."