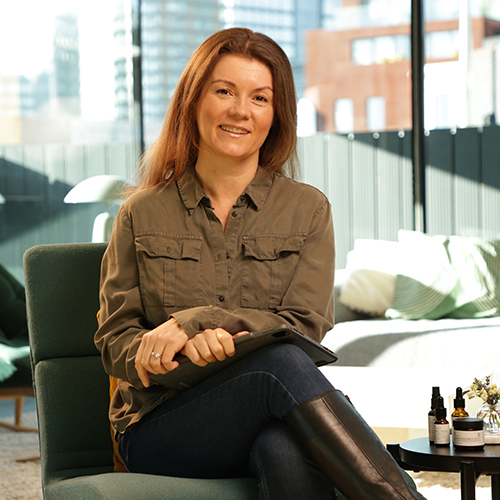 LDC Top 50 2023
Laura Rudoe
Founder
Evolve Organic Beauty
When Laura Rudoe graduated from Harvard Business School, she had a dream of creating a company that had goodness built into the business model, as well as developing products in line with her organic lifestyle to solve her skin problems.
In 2009, after building an ethical skincare brand for rock star Bono, her own brand Evolve Organic Beauty was born. "It stayed really small for years," she admits. In 2015, she relaunched as an apothecary-style brand, doing small runs with handprinted labels – and sales soared. Today, Rudoe's ethical brand sells into 47 countries.
Our mission is to become a regenerative beauty company that contributes more to the planet than we take out."
Q&A
What's so different about your business?
Our products are as green as possible. They are carbon and plastic neutral, organically certified, vegan and cruelty-free. We are a B Corp and prioritise choosing sustainably sourced, organic and natural ingredients to make our products, focussing on efficacy and creating the best textures and results to give our customers healthy, radiant skin.
Tell me about a smart decision you made, and the impact
During the pandemic, we saw a huge increase in sales and we were struggling to keep up with demand. Some of the jars we had ordered were requisitioned by the NHS so, suddenly, we couldn't sell our standard size. We decided to give people 120ml for the same price as the 60ml, and people loved it. They felt we were supporting them at a difficult time, and something that could have crippled us became a real advantage and we doubled in size that year.
What makes you a good leader?
I've always been comfortable with ambiguity, which you need as an entrepreneur. I'm great at bootstrapping and creative problem-solving. Sometimes I take way too much on because I know I can always find a way to make things happen.