We underwent a rigorous process in finding the right partner for us and looked at several options, but LDC share our vision and offer the ideal platform for us to continue on our mission – which very much remains to become the world's finest digital technology and communications group."
Accelerate global growth
Just a few months after LDC's investment Croud appointed the former Chief Executive of Dentsu Aegis Network, Jerry Buhlmann, as its Non-Executive Chairman. Jerry will work alongside Luke Smith and Ben Knight to further accelerate the agency's global growth.
In 2020 Croud hired iProspect UK chief strategy officer Emil Bielski to be the global digital marketing agency's first UK Managing Director amid its private equity-fuelled expansion plans.
In 2021 Croud completed the acquisitions of luxury digital marketing agency VERB Brands and data and analytics company impakt Advisors in 2021. It then acquired the global social media agency Born Social in 2022, which takes Croud group's annual revenues to more than £50m in its latest financial year, a record for the group.
Luke Smith, recently sat down with Matthew Lacey from Waypoint Partners, to discuss his experience of the benefits of securing private equity investment and his future ambitions for Croud. Listen to the full podcast here.



CEO and Co-Founder, Luke Smith, Croud, spoke about his experience with LDC and the benefits of private equity at the BVCA High Growth 2022.
Watch the video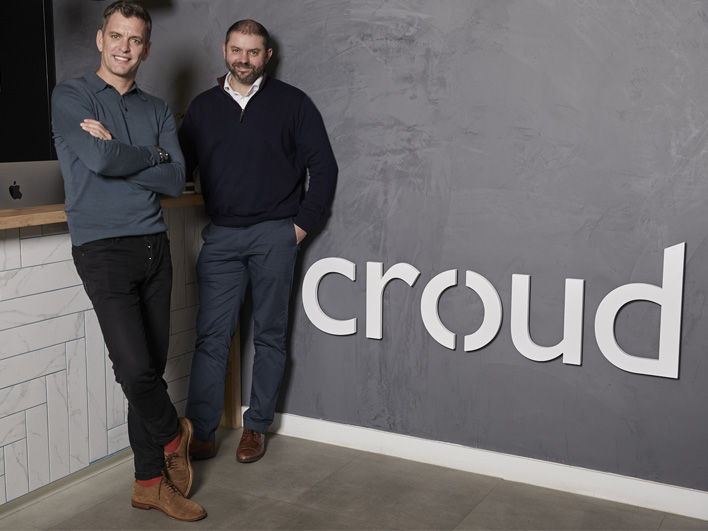 Awards
Best Places to Work 2023 (Big organisation)
The Sunday Times
Performance Marketing Agency of the Year
Agency of the Year UK and EMEA Awards 2022 & 2020- Campaign Magazine
Digital Agency of the Year & Agency Wellbeing
The Drum Agency Business Awards US 2019