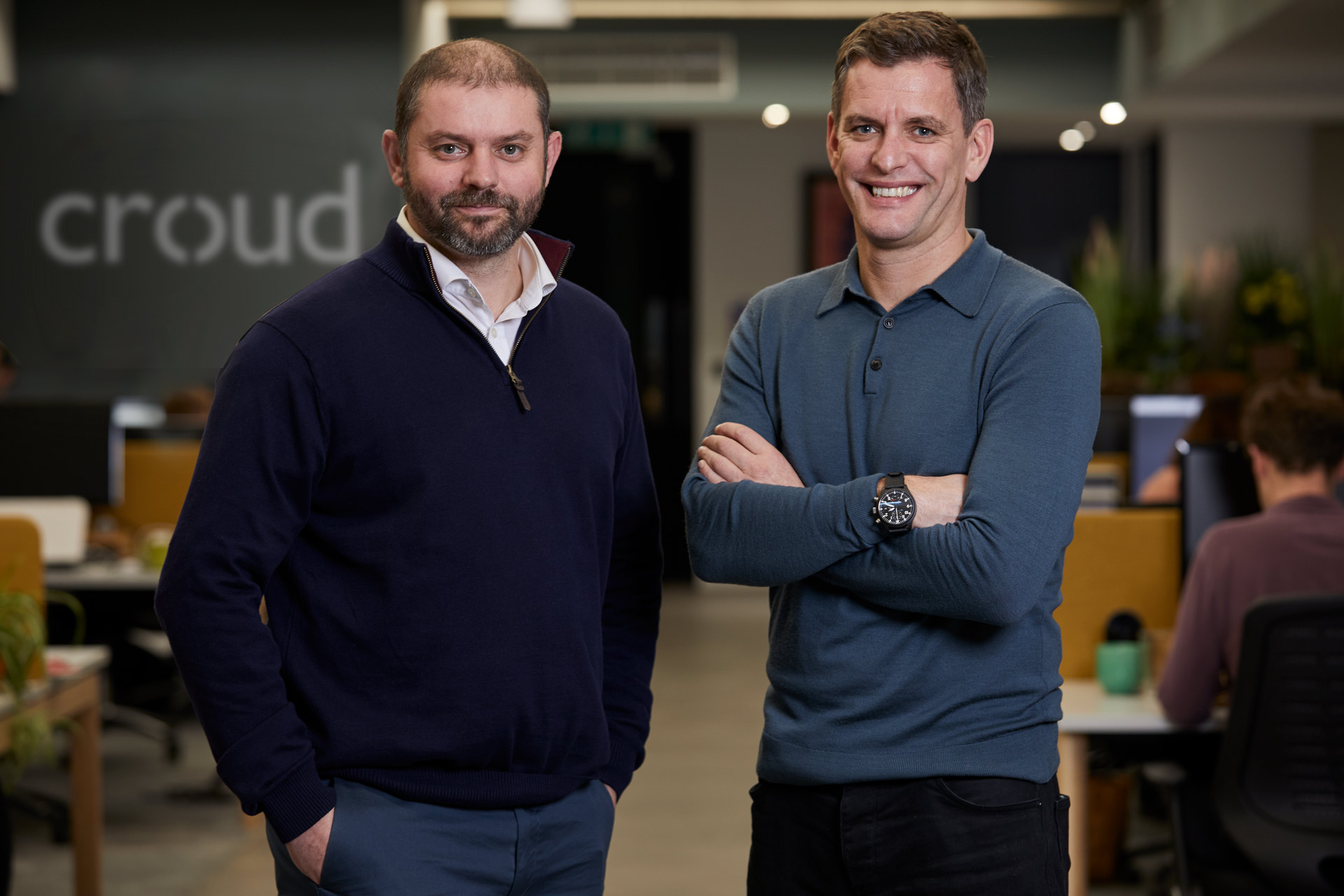 News
Digital marketing agency Croud secures £30m investment from LDC
22 Nov 2019
We are absolutely delighted to announce our partnership with LDC. This moment is the culmination of eight years of hard work, dedication and brilliance from our team, all of whom are stakeholders in the business and will share in our success."
"But this is just the beginning – we underwent a rigorous process in finding the right partner for us and looked at several options, but LDC share our vision and offer the ideal platform for us to continue on our mission – which very much remains to become the world's finest digital technology and communications group.
"We started Croud in 2011 to build a truly different marketing communications business, and have seen phenomenal growth, but we're only just getting started. With the launch of our SaaS platform Serpico, our ever-expanding international business, and partnerships with all of the major platforms, we have so many reasons to be bullish about our future plans and increasing our current growth rate of over 40%.
"We are all looking forward to the next phase of Croud's growth alongside the LDC team."
David Andrews, Director at LDC, added: "The team at Croud have built a unique proposition that is disrupting a fast-growing sector. Its crowd-sourced and tech-enabled model has proven it can deliver exceptional results through faster, more cost-effective and efficient resource, combined with the ambition of the team – the perfect ingredients for growth.
"We are backing the management team's vision and are excited at the opportunity to support them on the next stage of their journey."
In August of this year, Croud launched Serpico, a proprietary software-as-a-service platform which offers in-house digital marketers access to its "Croudie" freelancer network, as well as audits and benchmarks of a client's digital marketing activity with recommendations to improve performance. The firm is an official Google Marketing Platform Sales Partner, enabling clients to get the most out of Google's suite of marketing technologies.
Croud has been in the headlines recently for a plethora of industry awards, including multiple Drum Search Awards and the YouTube Works Awards.
LDC was advised by CMS, CIL, BDO, KPMG and Results International.
Croud was advised on the transaction by technology investment bank GP Bullhound and supported by Buzzacott and Taylor Wessing.