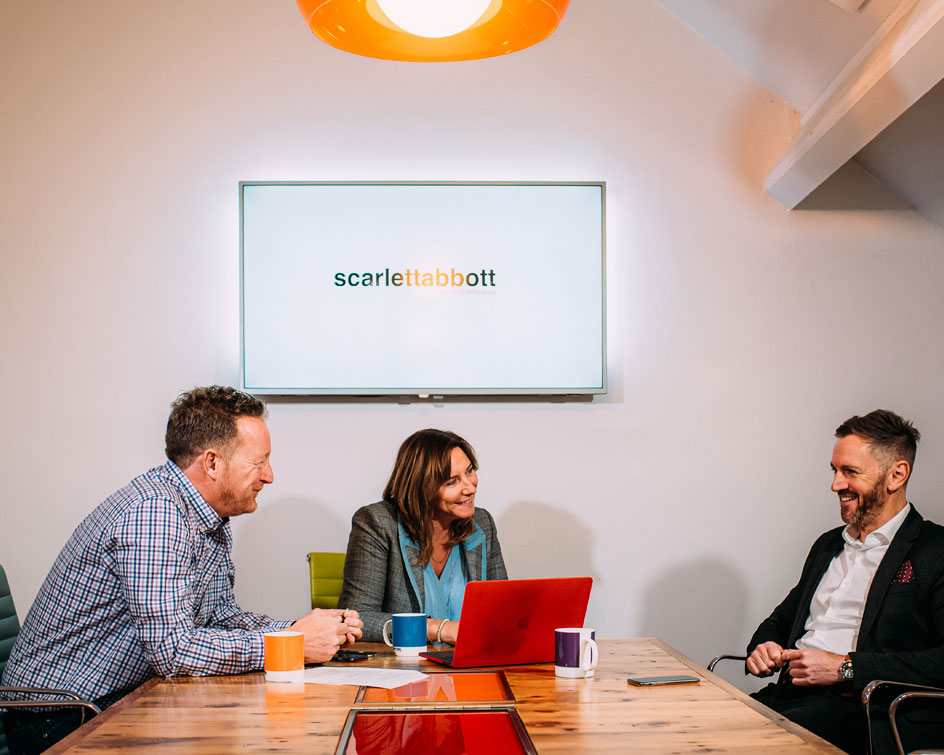 News
scarlettabbott embarks on next stage of growth journey with LDC
8 Dec 2022
The partnership with LDC represents a great opportunity to bring in not only significant investment to our business, but also vast experience and expertise, especially with Euan Jarvie joining the team as our new Non-Executive Chairman."
"This puts us in a unique position to continue to expand our team and deepen the partnerships we have with our global clients further in the coming years by offering a wider range of services in the employee engagement and people consultancy space."
Lee Donaldson, Investment Director at LDC in the North East and Scotland added: "The world of work continues to evolve, and an ever-increasing number of businesses are adopting more flexible working patterns to support their people. This, coupled with the importance of recruiting and retaining the best talent, means employee engagement is high on the boardroom agenda across all sectors.
"As a business grounded in insight, expertise and client service, scarlettabbott is well placed to meet growing demand. Our partnership will help Jeremy and his team to accelerate their momentum and we're looking forward to supporting them as they continue to create opportunities for their people and their clients."
LDC has a strong heritage of supporting the growth of management and communications consultancies, including the likes of reputation management consultancy Blue Rubicon (now Teneo), corporate communications agency Headland, digital transformation business CTI Group and marketing and group MSQ.
scarlettabbott was advised by Cavu Corporate Finance, Newcastle based mid-market corporate advisory boutique and legal advisers were Womble Bond Dickinson.
LDC was advised by UNW (Corporate Finance), Weightmans (Legal), KPMG (Financial and Tax) and Plural Strategy (Commercial DD).