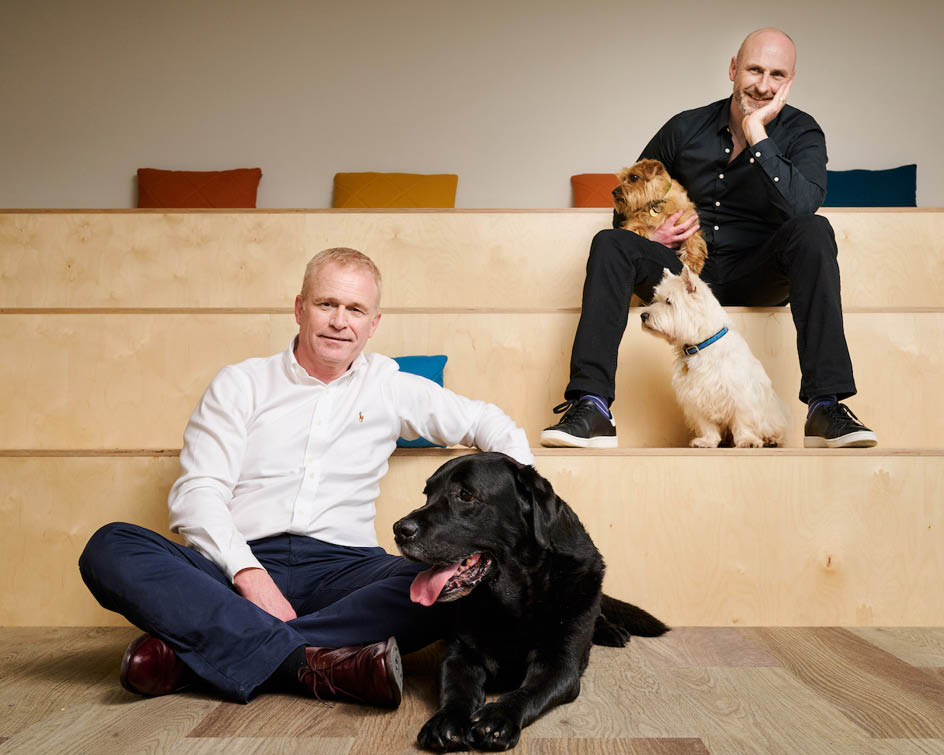 News
Saluting the brave and bold
18 Oct 2023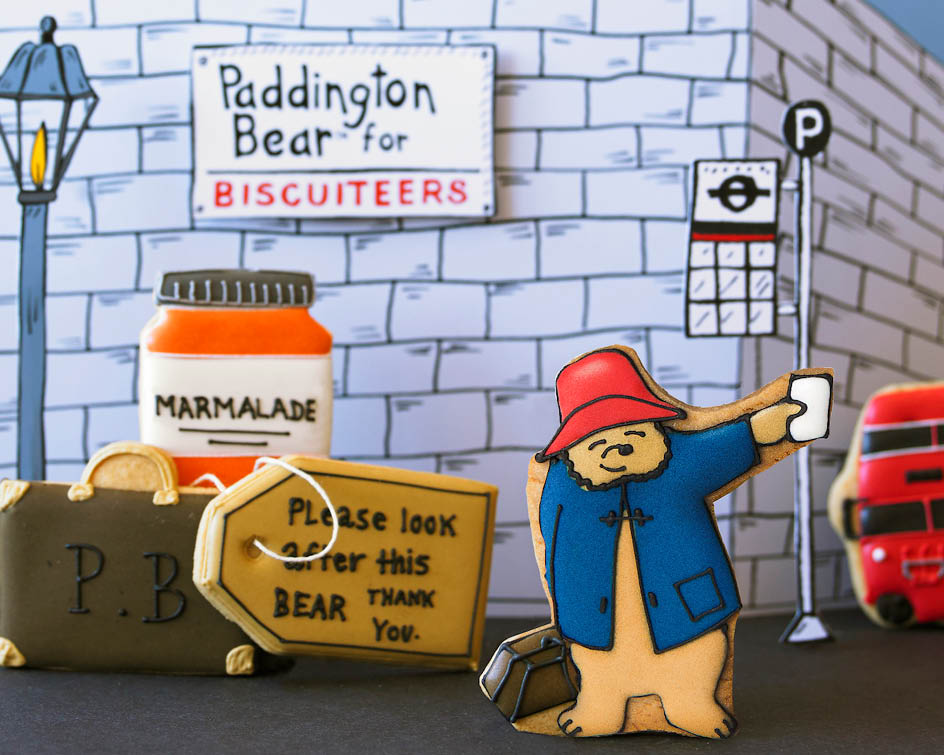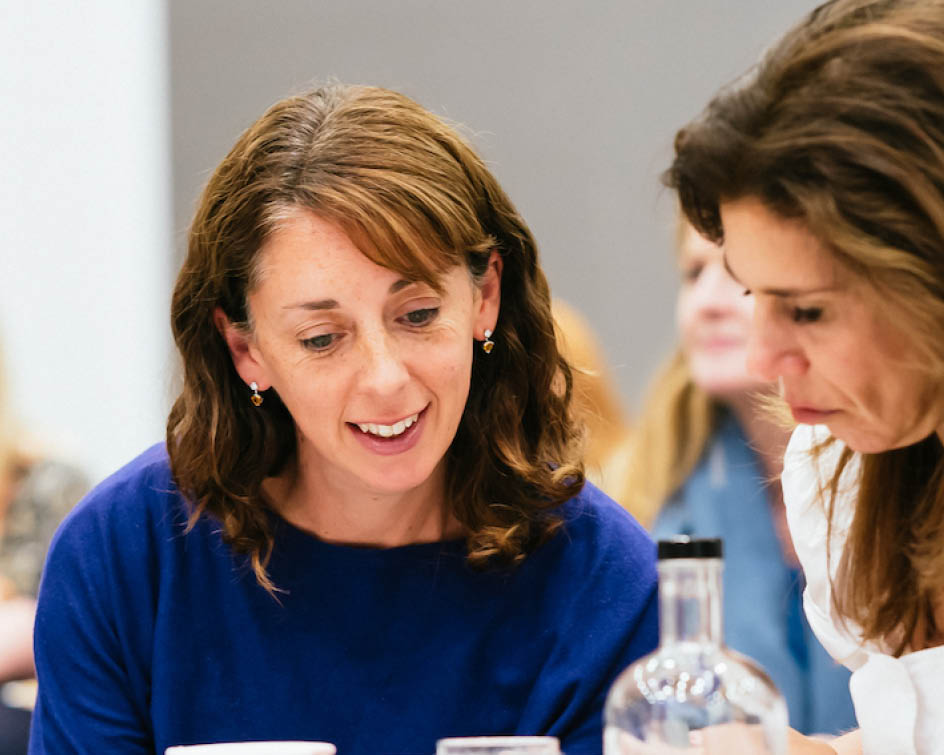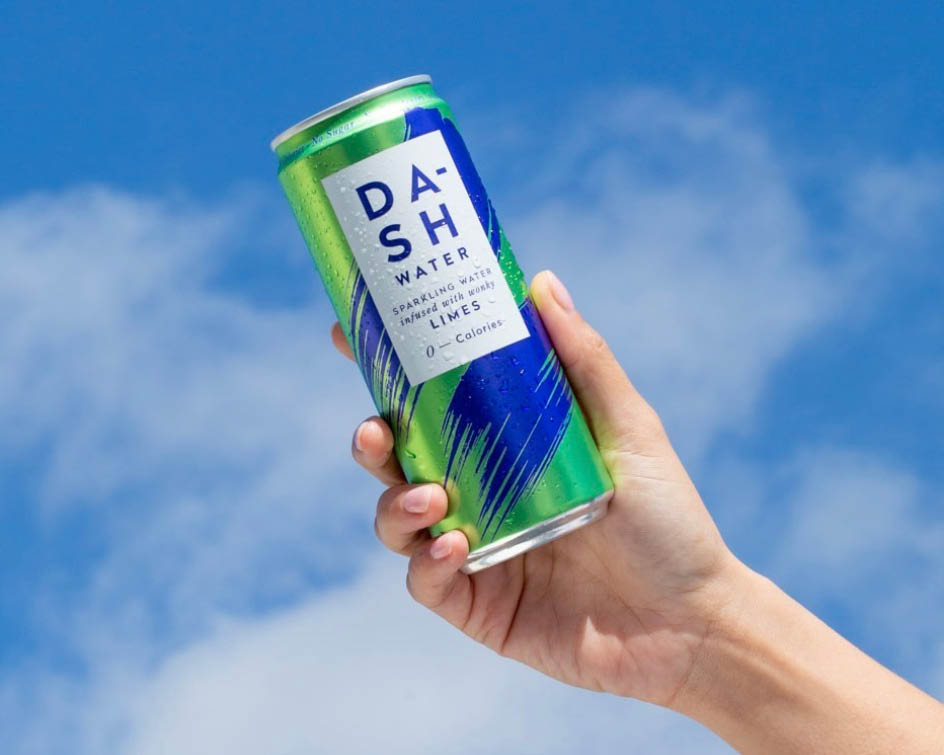 The volume and quality of submissions this year surpassed all our expectations. We've been struck by the way business leaders have overcome challenges and adversity to run fast-growing and successful companies, proving that difficult circumstances can become a significant driver of ambition."
Setting standards
Take Dunfermline-based dog food business Bella & Duke, for example. Co-founders Mark Scott and Tony Ottley had four dogs between them, but sadly, three developed cancer.
Scott, who had been learning about nutrition to improve his health, started to wonder whether he could apply his "biohacking" skills to dogs: "If something can sit on a supermarket shelf for two years, you've got to ask yourself 'what's in it?'"
Bella & Duke launched in 2017 with a mission to raise food standards for our furry friends. "We helped to create a set of robust standards for raw meat-based diets for pets, based on human food manufacturing standards," says Ottley. "It's a new accreditation for the industry called RawSAFE, supported by the Raw Feeding Veterinary Society, and means we have been independently accredited by veterinarians as safe producers of raw food."
Higher standards required a world-class factory for quality control. The pair raised £7 million in lockdown to build premises holding 700 tonnes of raw food in freezers. "Our factory is better than a lot of human-grade food ones," says Scott. "The raw meat is frozen within 72 hours, sent to us, and processed and delivered frozen. It only goes above zero when the customer defrosts it in their fridge."
Elsewhere, Dr Bippon Vinayak of Square Health harnessed his medical expertise to pave the way for digital healthcare long before Covid-19 made it a necessity. It began as a means to offer medical guidance to the legal profession during clinical negligence cases, leading to the launch of the company in 2009. "We focused on health screening for the insurance industry before we expanded into the private telehealth sector," he says. "Then Covid-19 changed the way the NHS approached digital delivery, and with general access to healthcare quite poor, we decided to enter the NHS. So we acquired Push Doctor, the UK's first platform for online consultations, which also helped us to enter consumer markets."
He's not looked back. Square Health now offers virtual, paid-for GP consultations, medical screening, health MOTs and second opinions. Windsor-based, with offices in Newcastle and Manchester, it provides services to almost nine million users, works with 4,000 corporate clients such as EY and Rolls-Royce, and has 600 doctors and clinicians on its digital platform.
Gaps in the market
Running the consumer tech division of a PR company inspired Harriet Hastings to launch her own ecommerce business in 2007.
Hastings spied an opportunity within the gifting market, creating something more stylish and personalised than what was already out there. This, she says, led her to biscuits: "The reason biscuits are so fascinating is because they're like a blank canvas: we're sort of running an art or design business, really."
And so Biscuiteers was born. The colourful biscuit creations come in all shapes and sizes, can be personalised with messages and sent through letterboxes across the country for everything from birthdays to back-to-school.
"The intention was to sell directly to customers online only and also corporate sales, but we were approached by Selfridges, and you don't turn that down when you are a tiny brand," she says. "Now we have developed a high street retail model, with our own icing cafés in Notting Hill and Belgravia, where people can do DIY icing or enjoy afternoon tea." The company's factory and HQ, the Ministry of Biscuits, is home to 200 employees and makes three million iced biscuits per year.
Meanwhile, for the founders of DASH Water, a combination of a farming background, an understanding of the food waste problem and experience working in the beverages industry led entrepreneurs Jack Scott and Alex Wright to their big idea. "We thought, why not buy 'wonky' fruit and veg and infuse spring water with it?," says Scott. "People thought we were mad. One buyer from a national retailer said, 'That's not going to taste of anything, now get out.'"
That was in 2017, but today DASH Water is Europe's top seltzer brand, with 51 per cent of total seltzer sales. It is stocked in 10,000 stores globally and exported to 20 international markets. "This year alone we will sell 26 million cans," says Scott.
Persistence and determination have been pivotal to the duo's success. Take their entrance into the Australian market in the depths of the Covid-19 crisis. Three months after starting to sell there, they landed a deal with Australia's biggest supermarket and needed a local manufacturing base to fulfil it. "Australia was in lockdown so we couldn't meet farmers, suppliers or investors in person; we did it all on Zoom," explains Scott. "We couldn't even try the products. Luckily they were delicious."
The intention was to sell directly to customers online only and also corporate sales, but we were approached by Selfridges, and you don't turn that down when you are a tiny brand."
Flexible futures
For People Puzzles founder Ally Maughan, flexibility is key – for small companies that can't afford full-time HR directors and for the HR directors aiming for a better work-life balance. "We have a team of 80 HR directors, who have had amazing careers with the likes of Apple, BT and John Lewis, and our clients hire them for between three and eight days a month," she explains. "It means our clients get access to amazing people they could never afford full-time and our directors can be set up in a way that gives them a different type of life."
Expecting a turnover of circa £9 million this year, Maughan is aiming for a steady growth rate of 20 per cent. "Last year we grew 37 per cent and it was really painful," she says. "There's probably an optimal level of growth that means no one goes mad. We're not in the business of stressing out our team."
Amid the current economic and logistical challenges, The LDC Top 50 have proved they are not only innovative and fast-growing – they are doing it responsibly by building purpose-led, people-first enterprises with an eye on the future. As each of this year's leaders illustrates, ambition comes in many forms but it's often driven by a belief that things can be better and the creative inspiration to make better happen.
"Once again, The LDC Top 50 evidences the crucial role ambition plays in solving the challenges our economy faces," says LDC's Garner. "While the true impact on business from the current economic environment remains uncertain, we can take comfort and inspiration from the confidence these leaders have shown to take advantage of new opportunities."