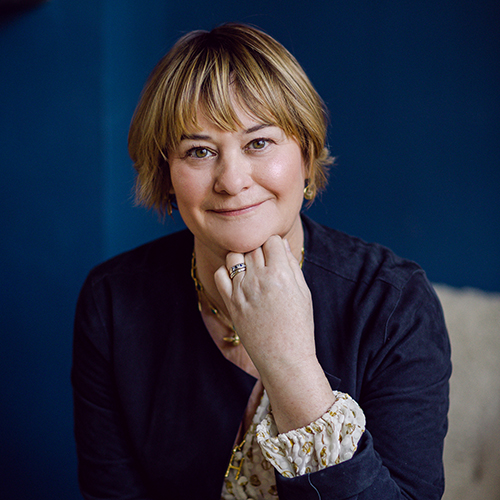 LDC Top 50 2023
Harriet Hastings
Founder
Biscuiteers
Harriet Hastings launched her hand-iced biscuit gifting company, Biscuiteers, in 2007, offering a personalised and stylish alternative to flowers.
Alongside selling direct to consumers online, the brand has a corporate gifting business, two icing cafes in London and a wholesale division supplying the likes of Harrods and Selfridges. It makes three million biscuits a year from its bespoke factory in Wimbledon and is growing into the US market. "We've shown that people really value things that are handmade for them" she says.
My ambition is to take a business that is built on artisanal manufacturing methods and scale it worldwide."
Q&A
What made you start Biscuiteers?
With four kids and a big job in PR, I wanted to have more control over my time and saw an opportunity to create a new sector in the online gifting market. The beauty of biscuits is that they're a blank canvas and offer unlimited possibilities for creativity. We hadn't anticipated going into wholesale but, within four months of launching, we were approached by Selfridges. When you're a tiny brand, you don't turn down Selfridges!
What's your proudest business achievement?
In 2019, we moved into the 'Ministry of Biscuits', our bespoke HQ in Wimbledon. Before that, we were in five different locations, which was obviously very complicated and inefficient. Moving here was a massive step-change; it felt like we had built a 'grown-up' manufacturing business with the capacity to scale.
What are your tips on motivating a team?
When I'm hiring people, the number one thing I look for is passion for the product. We're in the business of happiness – our biscuits spark joy – so I want every employee to feel engaged and part of the Biscuiteers community. We share a great deal of business information with our staff so everyone has complete clarity on the financials and what we're trying to achieve.