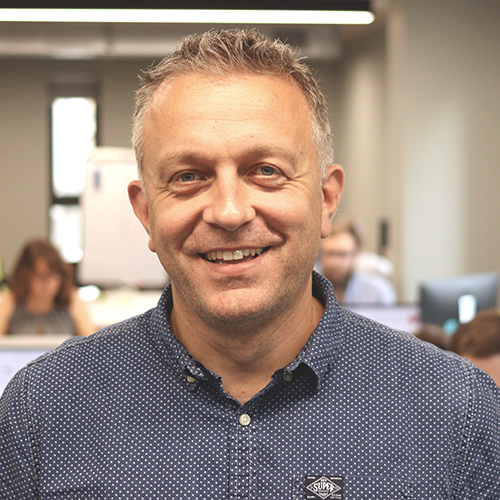 LDC Top 50 2023
Stuart Houghton
CEO
BrightBox
Stuart Houghton founded fintech Planixs with colleague Neville Roberts in 2011 before taking over a spin-out called BrightBox, which provides clients with temporary, specialised workers from its network of tech professionals across the UK, Poland, Tunisia, Lithuania and Romania.
"During the pandemic, recruitment went from being location-led to skills-led and we saw a huge spike in demand," says Houghton. His remote-first company employs 18 people and turnover has skyrocketed from £3.6 million to £15 million in the past three years.
I want to continue evolving the company and think AI will transform the entire industry. We are ready to pivot."
Q&A
What's been your biggest mistake?
I left my career at Accenture and bought into a franchise. I ploughed in headfirst and bought two vans and all the equipment. I remember driving home in the pouring rain from a training course in Glasgow thinking, 'Oh god, I've made the wrong call.' The franchise just wasn't for me, I couldn't get excited about it. I'd put in all of our savings and my wife and I lost everything. It was a really dark time, but my family lifted me through it.
How do you create a strong company culture?
We're a remote-first company with 18 direct employees. At nine o'clock and at five o'clock every day, without fail, we have a 15-minute all-hands Zoom call. It's a great way to keep everyone connected and helps to separate business time and personal time. We also do things like remote wine-tasting sessions and we get together in person every quarter, usually in Manchester.
What advice would you share with other entrepreneurs?
If you don't like something, then change it. If you can't change it, then change your attitude to it. I heard that on Coronation Street and think it's a brilliant piece of advice!