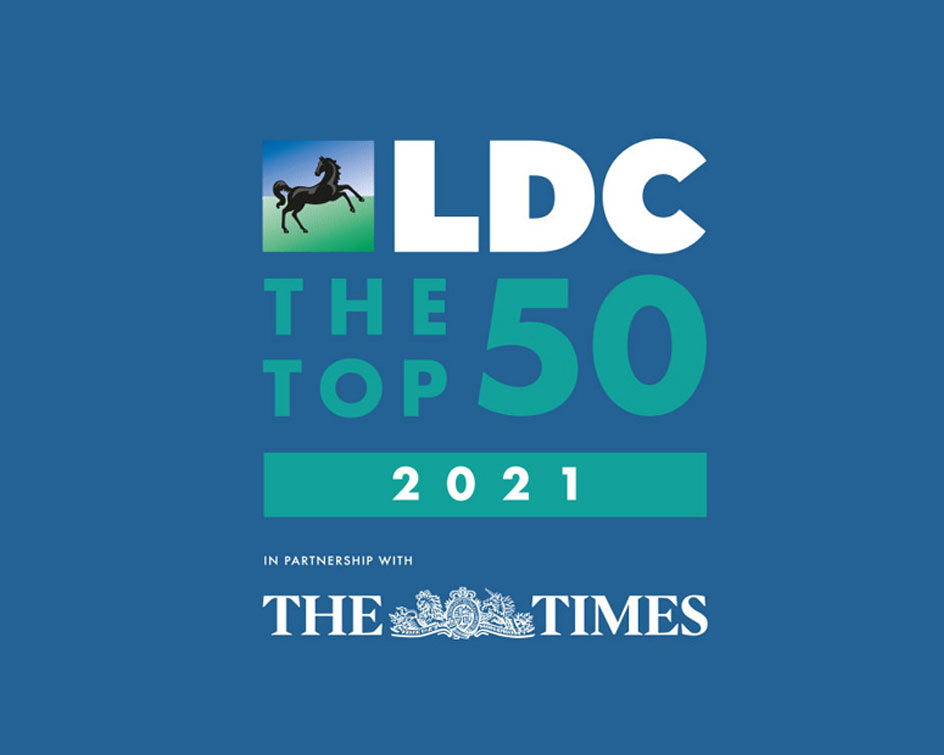 News
LDC kickstarts 2021 search for UK's most ambitious business leaders
15 Mar 2021
My ambition comes from an innate determination to succeed; to grow my own successful business and make it something special, one which can transform this industry for the better."
Fokhrul continues, "We are expanding rapidly in the UK, France, and Malta, growing our headcount to 1,000 people. We have many exciting plans to continue our growth and I'm so grateful for this recognition."
Julian Hearn, founder of fast-growing food replacement brand Huel, and Clint Wilson, former group chief executive of ParentPay, the online payment service for schools and families, were named the UK's Most Ambitious Business Leader in 2018 and 2019 respectively.
John Garner, LDC's Head of New Business, said: "This year mark's LDC's 40th year of backing ambitious business leaders. During that time, we have seen just how important ambition is in helping businesses succeed through the cycle.
"After a year filled with doubt and uncertainty, there's never been a more important time to champion the resilience of UK business and  to celebrate the transformative power of ambition. We want to celebrate the business leaders that have achieved great things against the odds. Without these tales of ambition, we would have a very different economic landscape – these mid-market business leaders are what makes the UK a great place to do business."
The publication of The Top 50 Most Ambitious Leaders in The Times will be followed by celebratory events where an expert panel of judges will come together to determine the UK's Most Ambitious Business Leader for 2021 – the one person who best defines the leadership qualities needed in business today.
To qualify, candidates must be the driving force behind a medium-sized growing business based in the UK. More information on how to enter can be found here.
Meet The LDC Top 50 from 2020: