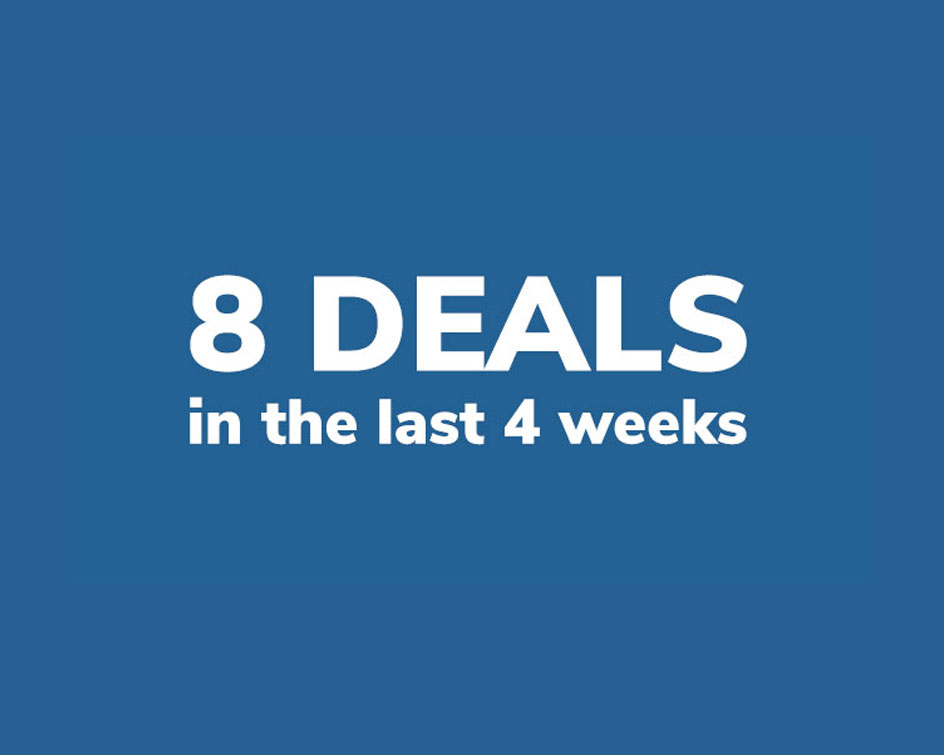 News
Transaction activity rebounding as LDC announces 18 deals in first half of year
14 Jul 2020
Whilst most businesses have had to prioritise their operational and financial response to the Coronavirus outbreak in recent months, those management teams who've successfully stabilised their businesses are now re-appraising their longer-term plans."

"For many, acquisitions of competitor or complementary firms – whether bolt-on or more transformational – provide the perfect opportunity to scale and diversify, making them more resilient in the long run. As we've seen in previous crises, it's in times like these when firms can create significant shareholder value through strategic acquisitions.
"Whilst new transaction activity was understandably slower in April and May, there are signs that the M&A market is rebounding with far more discussion and activity. Despite the many real challenges posed by Coronavirus, the fact remains there are businesses out there with robust and realistic growth strategies looking for partners who are able to support their longer-term ambitions as they navigate through the current climate. Our recent investments are testament to that.
Commenting on LDC's investment track record, he added: "At LDC, we've been backing business through economic cycles and shocks for almost 40 years, supported by one of the UK's largest financial institutions."
It's important that the UK's business leaders know there are firms ready to invest in the UK's best small and mid-sized companies, providing capital for those management teams with the ambition to continue their journey."