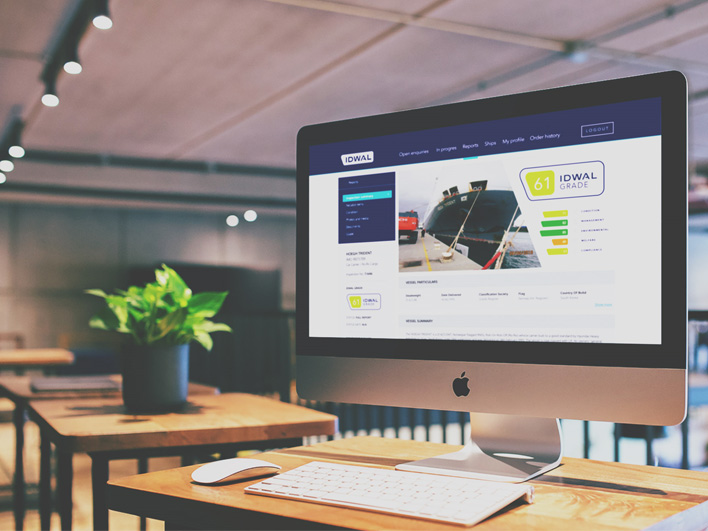 News
Idwal secures growth investment from LDC
24 Mar 2023
The LDC team were exactly what we were looking for. Their local presence and successful track record in helping technology businesses develop and scale made them the ideal partner to support our growth plans."
"Looking ahead, we're really excited about the opportunity to now expand our global presence and fly the flag for Wales on the international maritime stage."
Hugh Williams, CEO of Graig, said: "Idwal has grown from a new service to a genuine leader in its field with significant potential. For us, this was an intentional next step for Idwal and is part of Graig's strategy to refocus the business on its core shipping investments within the fast-growing offshore renewables sector. We look forward to continuing to partner with Idwal in our markets."
Dewi Hughes, Partner and Head of LDC's South West & Wales team, said: "Nick and the team have successfully built Idwal into a globally respected business with a reputation for sustainable and innovative services in an evolving marketplace. Now, with the opportunity to further develop its technology platform and further penetrate overseas markets, they will be able to fulfil their ambition to make Idwal the global leader and the Idwal Grade the pre-eminent standard in the international commercial shipping market."
As part of the investment, Gehan Talwatte and Simon Morse will join the Board as Non-Executive Chairman and Non-Executive Director respectively. Both are successful private equity non-executives and their experiences span data, marine services and global growth businesses.
LDC was advised by KPMG (corporate finance), Blake Morgan (legals), OC&C (commercial due diligence), BDO (financial due diligence) and EY (tax). The management team was advised by Lexington (finance) and Capital Law (legals). Graig was advised by Stout (corporate finance) and Taylor Wessing (legals).