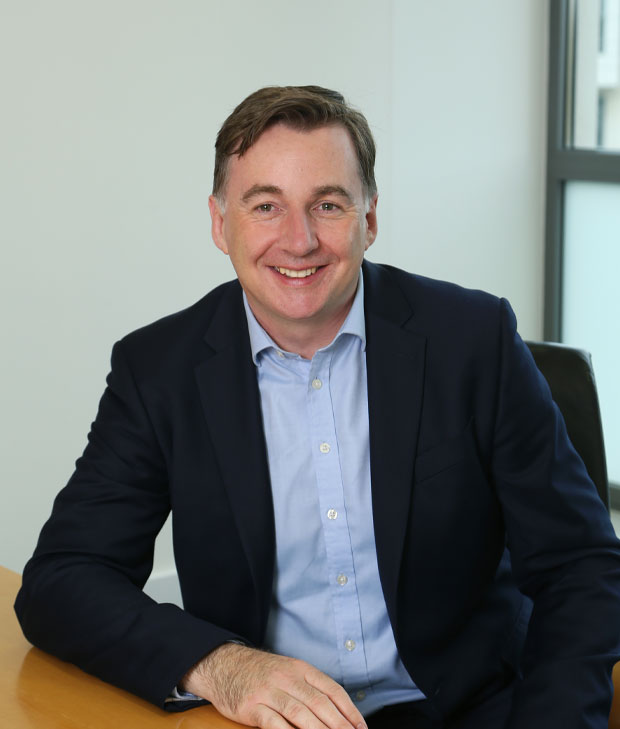 Team
Dewi Hughes
Partner, Head of South West & Wales
Dewi is responsible for leading LDC's teams across the South West and Wales, and ensuring the firm continues to support the growth ambitions of businesses based there. 
He is a highly experienced mid-market and private equity investment specialist. Since joining LDC in 2016, he has led the £13m investment in digital media firm Hybrid, the SBO of Sohonet, the £80m deal with Plimsoll Productions, the investments in outdoor adventure business Zip World and IT services company Vista and has supported LDC's partnership with ADEY, which after four years was exited in a £210m transaction to Polypipe Group plc.
After graduating from Bristol University, Welsh-speaker Dewi qualified as a chartered accountant at EY in Cardiff before joining its Lead Advisory / Mergers and Acquisitions team in 1998. He then went on to lead Deloitte's Corporate Finance Advisory business in Wales, as well as its UK and global building products sector and regional markets initiative.
I've also really enjoyed working with LDC. Their insights have been invaluable and we've had quite a lot of fun building the business together."
Grant Mansfield
CEO & Founder, Plimsoll Productions
Awards
Deal of the Year
ADEY – Insider South West Dealmakers
Private Equity House of the Year
Insider South West Dealmakers 2017 & 2018
Funding Team of the Year
Insider South West Dealmakers