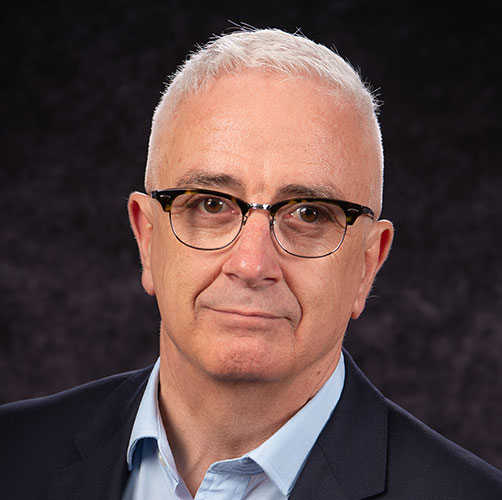 LDC Top 50 2020
Peter Williamson
Founder
SecureCloud+
Peter Williamson began working with computers after leaving the Royal Navy in 1979. Two decades later, he found his speciality: selling secure information systems. He started his own business, SecureCloud+, in 2014, working with clients that include the UK Government and Armed Forces.
"I have no fear of failure these days but I have 75 people working here. That's a big responsibility and a driver of my ambition" he says. "We also create opportunities for ex-military personnel, who don't always have the easiest time when they leave the Forces. We'll create another 18 jobs this year. I'm proud of that." The business will hit £10.5m turnover in 2020, its sixth year of trading.
Q&A
Tell me how you got to where you are today?
I know this market well. I have been selling secure information systems to government and the defence industry since 1998. I used to be the gunslinger, selling on behalf of big companies. I thought about buying the last company I worked for but it was a lifestyle business and would have taken a lot of money to restructure properly so I set up SecureCloud+ in 2014.
What us the secret to your success?
I was in the Navy for five and a half years, working in the submarine service. That not only gave me the technical background I needed but also gave me the soft skills too. People who have been in the military usually turn up on time, don't complain, and are well turned out. We are now an Armed Forces Gold Covenant Award holder, which means we place a good store on hiring ex military people. About a third of our employees are ex-military.
Where does your ambition come from?
I come from an Irish Catholic background and have five sisters and two brothers. My parents were both schoolteachers. We grew up in a low income and low education area.  My dad was determined to get us out of there. He was really driven and made sure we had a good education so we could end up in a better place. He used to work in a pub in the evenings and in the Post Office over Christmas holidays to make extra income. My drive all came from him really. But while he taught me the value of hard work, I'm no workaholic.
What's next for SecureCloud+?
We've just appointed our first chairman. Kevin Taylor was on the global advisory board of BT until 2019 and his industry experience is second to none. This calibre of appointment is a real statement of intent and Kevin will play a key role as we scale SecureCloud+.
We've created 75 jobs and opportunities for ex-military personnel, who don't always have the easiest time when they leave the Forces. We'll hire another 18 this year. I'm proud of that."