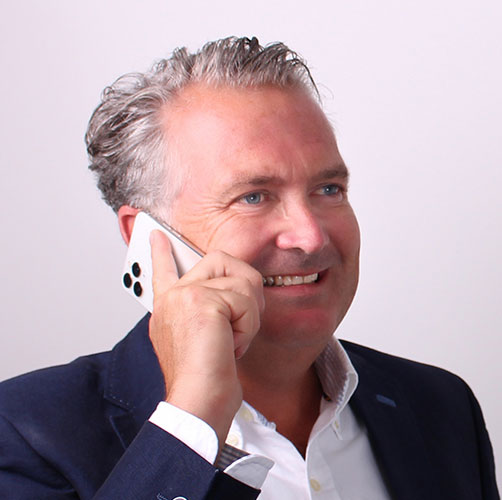 LDC Top 50 2020
James Wright
Founder and CEO
Vivio
When James Wright was young, he dreamed of being a farmer but instead his career path took him down a very different path: telecommunications.
He started tailored telecoms solutions company Vivio in 2001 and the business now has 3,500 clients and recently launched its own mobile phone platform; profits rose 22pc last year. James is driven by the urge to improve the world, either by offering better service to customers or giving opportunities to disadvantaged people. "I have another business, called Code Nation, which teaches coding to the unemployed," he says. "We just had our 1000th student."  James' secret at Vivio? "Undercommit and overperform," he says.
Q&A
What was your sole aim when you started the business?
I used to work for John Caudwell over at Phones4U. The mobile phone industry was a Wild West in those days so I saw the opportunity to create a B2B company that did a much better job of looking after customers than the networks. I started Vivio in 2001 and we offer proactive account management; anyone can connect a phone but we help our 3,500 clients become more productive and efficient.
What was your biggest mistake?
We used to concentrate far too hard on making money out of customers. That's the way to lose them fast. If you put their needs and requirements first, they will stay with you – and may end up spending more. But if you try to make too much money out of them, it will be a short-lived relationship. That's been the biggest lesson over 19 years in business.  And when a customer wants to leave you, help them leave. The easier you make it, the more likely it is they will come back. It's the Netflix model: be a hotel not a prison.
What was your dream job when you were a kid?
I actually have a degree in agricultural economics. I wanted to be a farmer when I was young but then I ended up going down a different route. Then, about 10 years ago, I was fortunate to get into farming in a small way. I own a farm with a Christmas tree plantation and a herd of Belted Galloway cattle. It's a hobby of mine now but I wouldn't want my next meal to depend on it. It may sound idyllic but the vagaries of weather and disease are challenging. But I really enjoy that business and I love driving tractors!
The thing about me is that I always believe we can do more, that we can be bigger and better. That's what gets you peddling faster each day."