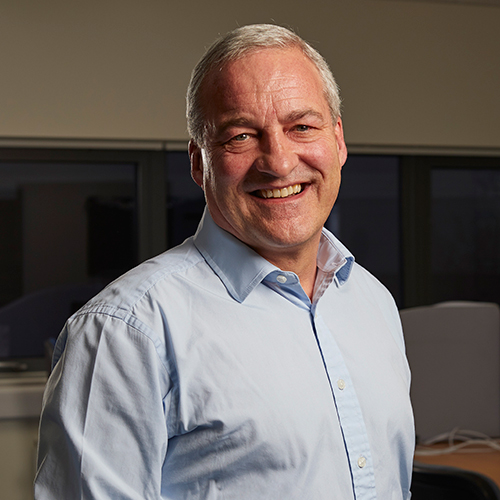 LDC Top 50 2020
Tim Williams
Founder & Chairman
WCCTV
"Your intrusion has been detected. The police have been called." WCCTV's security systems can detect a break-in or unauthorised access and speak directly to the culprit.
"We have prevented a number of thefts," says Founder Tim Williams. Innovation is at the heart of WCCTV's success. Its body cameras, which prevent the abuse of security guards, and re-deployable CCTV, which allows councils to reposition the technology without digging up roads, have helped win market share from rivals. Since 2017 the business has increased revenues by almost 50pc, "and we've expanded into the US and that business may well eclipse the UK one day," says Tim.
Q&A
What's the secret to WCCTV's success?
The CEO of the business is David Gilbertson, he and I have worked together for 29 years. We don't always agree but we always listen to one another's opinions and end up coming to the right decision. Having great people around you with ability, dynamism and the drive to achieve the same things as you is critically important to business success. We are fortunate that we have a great team. They energise me and keep me focused.
Have you expanded internationally?
We have operations in the US. We share the same language, which is very important. Trying to conquer the entire country is more than ambitious so we have focused our energies on Texas, where we have established a base in Dallas. It's very early but we are having some good success there and are already profitable.
What was your dream job growing up?
I have a degree in Law, but some time after graduation I realised that the law and I wouldn't be the best companions. I didn't get a buzz about that at all. I found that energy when I started a business for the first time.
We've gone from 49 employees in 2017 to over 100 today. There's nothing to stop us continuing on that growth curve."