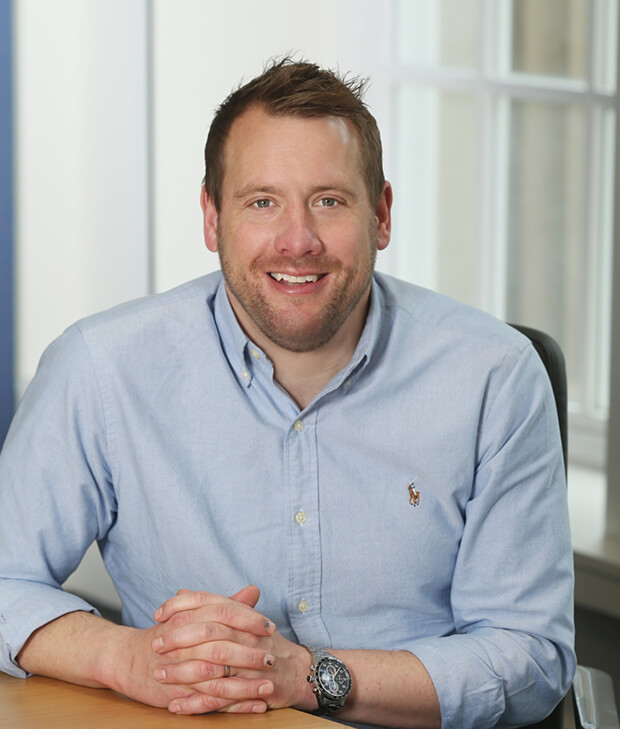 Team
Gareth Marshall
Partner, Head of North East
Gareth leads LDC's team in Newcastle. He works closely with management teams across the North East and Yorkshire, helping them to realise their growth ambitions with the support of a private equity partner.
Since joining LDC in 2017, he has supported a range of ambitious, fast-growing businesses across the region including Aspire,  Connect Health, iamproperty, Linley & Simpson, Mandata and Pelsis. He leads LDC's investment partnership with Lomond Capital, helping the residential lettings specialist expand its UK footprint through an ambitious buy and build strategy
Prior to joining LDC, Gareth had 12 years' corporate finance experience, supporting the growth of mid-market businesses across a range of sectors, including healthcare, property, chemical and industrial manufacturing.
After graduating from the University of Nottingham with a degree in Manufacturing Engineering and Management, Gareth qualified as an accountant at KPMG before joining PwC, where he was an M&A Director for the firm, based in the North East and responsible for providing corporate finance lead advisory services to a wide range of clients.
Gareth sits on the boards of LDC portfolio companies Connect Health, Lomond Capital and iamproperty.
Gareth, Mike and Naomi at LDC are passionate about helping us to deliver on our vision to provide cutting edge technology to our clients. The investment marks a new chapter for Aspire which will enable us to move to the next level. It's such an exciting time."
Chris Fraser, CEO
Aspire Technology Solutions
Awards
Dealmaker of the Year
Gareth Marshall – Insider North East Dealmakers
Private Equity Deal of the Year
NBS – Insider North East Dealmakers
Deal of the Year (£5m – £25m)
Linley & Simpson – Insider Yorkshire Dealmakers