News
Winners of The Top 50 Most Ambitious Business Leaders for 2022 unveiled by LDC
12 Oct 2022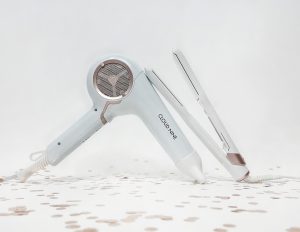 Change-makers
Byron Dixon OBE, founder of Micro-Fresh®, was awarded The Innovation Award for his invisible anti-mould treatment, which is now used by more than 50 major retailers and manufacturers to keep products fresher for longer. Byron has driven much of the brand's innovation himself, but it's his goal to create an ecosystem of ideas and he's now working closely with universities to innovate even further.
The Sustainable Ambition Award was won by Mark Pepper, CEO of Carlton Forest Group, in recognition of his contribution to the net zero agenda. Mark is transforming used tyres into a type of oil that can be refined into biofuel, helping to reduce the number of tyres being burned in power stations across the world. He expects to recycle around 8,000 tonnes of tyre shred a year.
Katrina Hutchinson O'Neill, founder of Join Talent, took home The Disruptor Award for her remote-first, disruptive business model. Hers was the first company in the embedded recruitment sector to be built remote-first. Pre-Covid, she'd been told that her plans were "wacky". Today, she employs 263 people across 23 countries and works on talent acquisition inside companies including scale-ups, unicorns and Fortune 500 brands.
When it comes to technology, the judges recognised Tim Barclay of Appello as the winner of The Digital Impact Award. Appello designs and develops smart living solutions for elderly and vulnerable people, and a survey of 1,000 residents using the solutions found that 90 per cent felt safer and more than half felt their mental health had improved.
The International Ambition Award was won by Nima Beni and Nagma Ebanks-Beni MBE, co-CEOs of Prima Cheese. When they joined their parents' pizza-cheese processing company they saw an opportunity to scale internationally. From a standing start in 2010, the duo has since built a global powerhouse that shreds 600 tonnes of cheese a week and exports to 55 countries.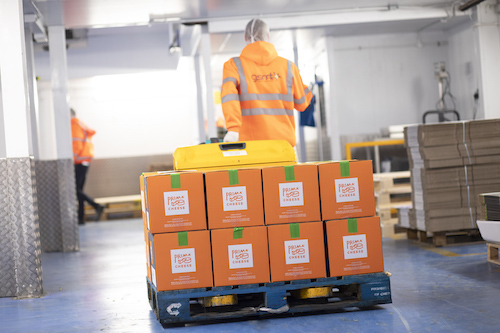 People-focused
The People First Award was awarded to Gush Mundae of creative agency Bulletproof. Gush was praised for ensuring Bulletproof's 309 employees, which are based across six offices worldwide, are at the centre of the business' strategy. He has built a company with an "open-door policy that encourages everyone to think entrepreneurially" and Bulletproof goes above and beyond to look after its team. In recognition of the big squeeze on finances due to inflation, Gush has started a fund for employees to dip into if they need additional support.
In recognition of his determination to help others, Sunny Araf of ISA Support Services was awarded The Purpose Led Award. Not only does Sunny spearhead a multi-million-pound company that employs around 200 people in the UK, he is also committed to giving back. He set up the ISA Foundation following the tragic death of his daughter, Khadijah, and now partners with local and international NGOs to donate thousands of pounds to charity every year.
As an advocate for the power of graduate talent, The Employer Award goes to Geoff Smith of Manchester-based consultancy Grayce. Geoff has created a training programme for graduates and hires between 20 and 40 per month. This focus has seen Grayce grow from 200 people in 2020 to 700 people today.
Those tipped for great things
The LDC Top 50 judges also named three Rising Stars: Sophie Costello of Costello Medical – whose company provides communication and data support to the healthcare sector; Emma O'Brien of Embridge Consulting, whose digital transformation company puts a high value on work-life balance; and Nick Thompson of One Beyond – a values-driven software development firm.
Finally, the Highly Commended: Ones to Watch Award, which recognises the leader tipped for great things, was awarded to Gary Robson of North East based-manufacturing firm, Sure Purity.
Those featured in The Top 50 this year are a real source of inspiration; they prove that great things can be achieved even when times get tough."
John Garner, Managing Partner at LDC said: "Those featured in The Top 50 this year are a real source of inspiration; they prove that great things can be achieved even when times get tough.
"Having backed the ambitions of British businesses for more than 40 years, we know just how important it is to celebrate the people who are driving companies forward, generating growth and creating jobs.
"I'd like to congratulate all of The Top 50 for 2022, especially our award winners! They demonstrate the positive impact of ambition and show exactly what British business leaders are made of."
You can find out who features in this year's Top 50 and read more about their stories of resilience, strategic excellence and export success here: