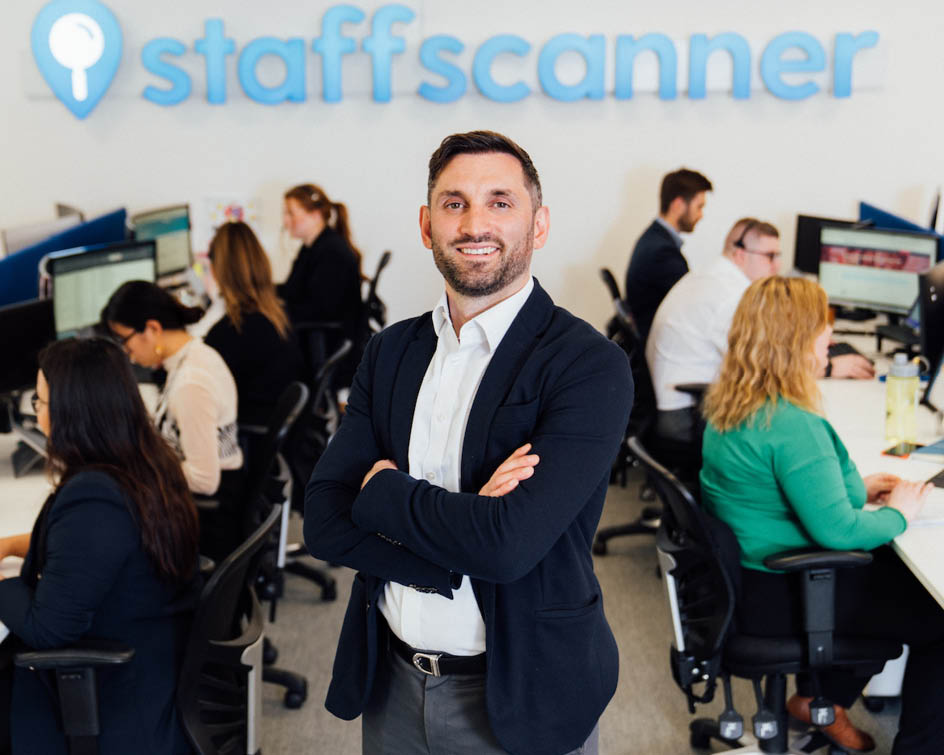 News
Shiny, happy workforces
18 Oct 2023
Our mission is to make a positive difference in the lives of patients and society as a whole, and to give our people a good working environment. We want to be pioneers in how other workplaces should operate."
Flexibility is also essential for Sean Reddington, CEO of online learning platform Thrive, which has introduced working hours of 10am to 3pm on Fridays, and offers staff unlimited holiday. The Nottingham-based company has grown from 83 employees to 150 in the past year alone. This rapid growth has made maintaining the company culture more challenging but Reddington says good communication among all the team is key.
"No one is allowed to go home and say 'I've had a crap day.' If there are difficult conversations, we'll go for coffee or a beer to discuss it," he says. "We celebrate together and struggle together."
Reza and Omid Najafian – the brothers behind Glasgow-based healthcare staffing platform Staffscanner – understand that people are one of the most important assets in the care industry, and as such they invest in them.
"It's something we learned from our parents. My dad has people who have worked for him for 30 years because he treats them well," says Omid.
The pair dedicate time and resources to supporting their teams' development and helping them progress. Staffscanner recently ran a management and leadership programme, which Omid says has already paid significant dividends in terms of people's self-belief, confidence and capabilities.
They're also not afraid to take on young people in need of training, accepting 50 through the government's (now withdrawn) Kickstarter Scheme who were at risk of long-term unemployment. "We set up an academy to provide UK care experience so they could join the platform as healthcare professionals," says Reza.
"Your company culture is one of the hardest things to measure and implement. But we have something we are super proud of. If you invest upfront, you'll get it back tenfold."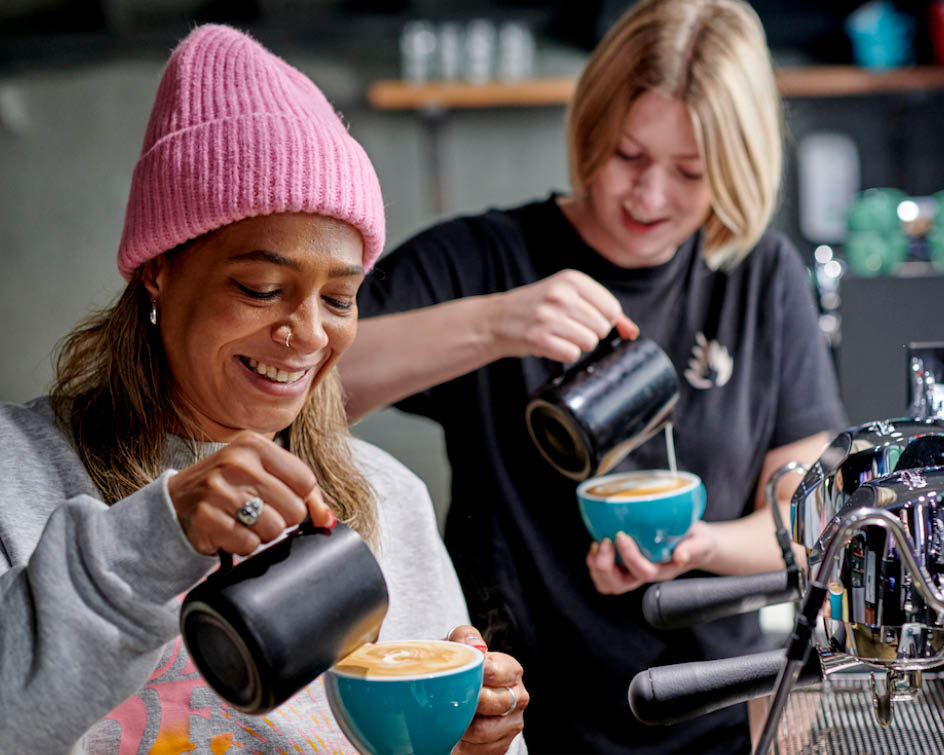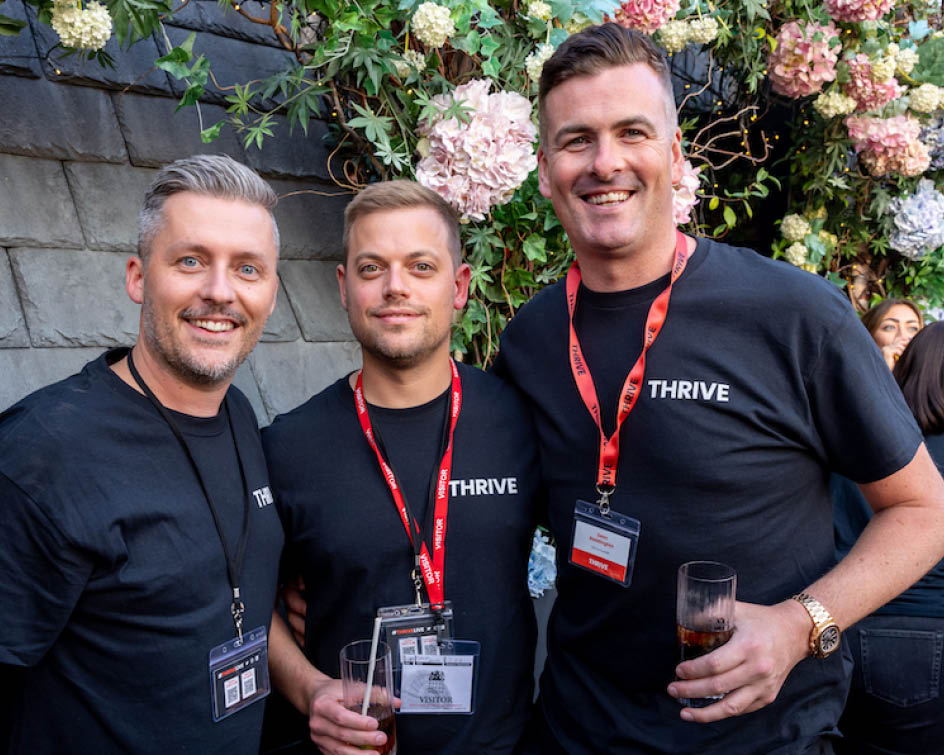 On a mission to improve lives
With an eye on more than just the bottom line, these philanthropic entrepreneurs are channelling success into social change by offering better health outcomes, education and opportunities to all. 
For many entrepreneurs, their drive is not only company success but also a desire to improve people's lives. This year's LDC Top 50 leaders are making significant strides to create social impact, including training inmates and enhancing opportunities for underprivileged children and adults.
One of these is Luke Consiglio, founder of Uxbridge-based catering firm The Pantry, who is on a mission to provide children with nutritious meals, whatever their background. Consiglio believes that those in a position to help should do so – and when feeding children, we should feed them well.
"Profit isn't everything, although we do make money. All the decisions we make are true to our mission to help improve children's lives. This means that every year we make a commitment of giving back to people," says Consiglio.
We've helped people from the most deprived estates, showing there are careers for everyone, no matter their background."
The same principle is applied by Rob Darby, CEO and co-founder of 200 Degrees Coffee. The company employs over 300 people across its 20 shops and seven barista schools. Every month, a number of employees go out for the day to help in the local community, whether that's working in a homeless shelter or litter picking.
In addition, 200 Degrees Coffee donates at least £10,000 a year to Switch Up, an initiative in Nottingham that supports at-risk youths.
The company is also takes on prisoners on temporary release, enhancing their prospects for future employment. "It's important that we use our platform to do positive stuff in the world. I am highly ambitious about growing a robust and sustainable company that employs loads of people who love their job," says Darby.
Entrepreneur Gregg Scott's core purpose is to help people from deprived areas through access to education. His company, Realise, is one of the largest providers of apprenticeships and adult education programmes in England. The aim is to give people from non-professional or disadvantaged backgrounds wider career options.
"Learners come to us through employers, community engagement, job centres and charities," he says.
"We've helped people from the most deprived estates, showing there are careers for everyone, no matter their background."